"Difficulties should not be seen as obstacles to our success, but as challenges that we must overcome and that make us stronger." This is a life motto that Diana shared with us while being interviewed for this blog. It is not surprising to hear something like that from a member of Integrate Health's (IH) team. Integrate Health alongside Togolese public health authorities have been working relentlessly to expand the Integrated Primary Care Program (IPCP) since 2015. With her impressive background in data science, Diana excels in her role as data manager and contributes greatly to helping Integrate Health continue to overcome challenges in making primary healthcare accessible to all.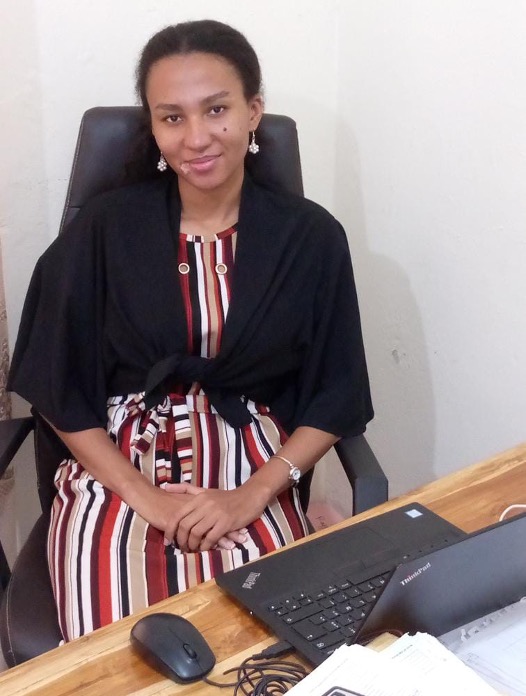 Diana Missite is a telecommunications engineer by training. She obtained her bachelor's degree in computer networks and telecommunications in Togo as well as her master's degree in telecommunications in Ghana. Prior to joining IH in August 2020, Diana worked as an assistant database manager and as a computer science teacher. Her experience prepared her for the role of Data Manager at IH.
Diana is part of IH's Monitoring, Evaluation and Quality Improvement team. The team works on the assessment and evaluation of the data to improve the delivery of healthcare. Diana supervises and supports the entry of data from the IPCP. She also ensures the quality of the data, its storage, and backup. Moreover, she is responsible for processing the data into a format that can be used by the organization's visualization and analysis tools in preparation for the Monthly Data Reviews, an organization-wide meeting to discuss current challenges to healthcare delivery and propose solutions.
Diana joined IH because of its mission to make primary care accessible to more people in Togo through collaboration and integration within the existing public healthcare system. "I like the fact that IH does not skimp on any means to achieve its goals. It is for this reason that I am proud to be able to work for this organization and contribute to the accomplishment of its mission," She said.
Diana also appreciates the effort that IH has put into building a learning organization. That is why she was thrilled when IH started their collaboration with ThinkMD to create a healthcare assessment tool to be used by CHWs during their patient interactions. For Diana, mobile applications improve her work immensely by making data entry quicker and more efficient. Diana thinks that these mobile applications offered by IH enabled her to accomplish more than she ever expected by helping to ensure that data was entered in time. The fact that Diana and her team, uses these tools to collect more accurate data faster than before, allows the team to quickly catch problems in the program and inform the IPCP team to find a solution.
It is quite rare to meet women in data science field in Togo given the gender disparities between women and men. Which is why Diana takes pride in being a role model. When asked what she would say to Togolese youth who would like her role one day she emphasized curiosity. "You must be continually curious to learn new things, especially in the field of computer science," she explained. IH is more than honored to have Diana as part of its team as, she continues to overcome any obstacle to support the organization on its path to prove that Universal Health Coverage is achievable in Togo.