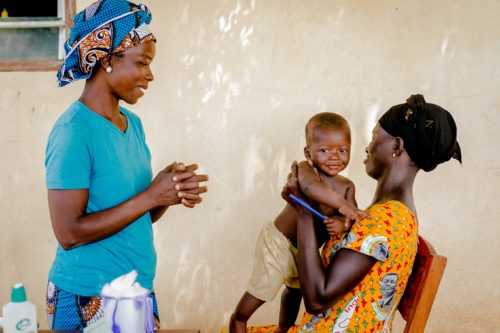 Problem
Togo, a country of eight million people, has been forgotten by much of the world. Preventable deaths are commonplace. Easily preventable, avoidable, or treatable causes claim numerous lives.  A failure of delivery—that is, the ability to get fully realized solutions and treatments to those in need—has been deemed the biggest obstacle facing global health. In "forgotten" places, rural villages, or in countries like Togo, solutions exist just out of reach. Read More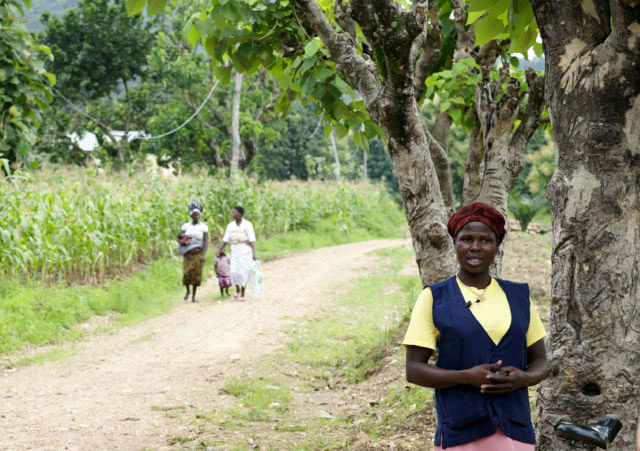 Solution
Integrate Health has developed a replicable primary healthcare delivery system. This comprehensive system has been designed and tested for effectiveness. Each component operates to remove a barrier to lifesaving care.
This integrated model provides a seamless healthcare system that transforms poor clinics and communities into lifesaving centers of care. This model can be replicated at a cost of only $10 per capita with a 10:1 return on investment based on the benefit per life saved. Read More
Strengthening Primary Care
HIV/AIDS:
Since 2004, Integrate Health has saved thousands of lives through its HIV programs.
In 2004, HIV/AIDS was considered a death sentence in Togo. A team of local activists, living with the virus themselves, joined with a group of United States Peace Corps Volunteers, including Executive Director Jennifer Schechter and Chief Strategy Officer Kevin Fiori, to advocate for access to HIV/AIDS treatment.
Integrate Health was founded as a result of this crisis with the conviction that people should not be condemned to death by neglect because of where they live.
Read more on our track record of success with HIV/AIDS work.
MATERNAL & CHILD HEALTH:
In 2012, Integrate Health was approached by a group of women facing a complicated dilemma. They had successfully delivered babies through our prevention of mother-to-child transmission program. They were grateful to have HIV-free children, yet they were now at risk of losing them to preventable illnesses—malaria, diarrhea, and pneumonia. Now that they could no longer bring their children to the HIV clinic, they needed a place to receive quality healthcare for their children.
That was the moment that pushed us to expand our services from HIV to broader primary healthcare. We conducted a baseline study to look at the problem, gathered feedback from moms in the community, and combined lessons from our HIV work. We identified the most significant roadblocks to child health issues, healthy pregnancies, and healthy births and set out to address them.
SEXUAL REPRODUCTIVE HEALTH:
Family planning allows people to determine the spacing of pregnancies and attain their desired number of children using contraceptive methods. This helps to prevent pregnancy-related health risks in women, which has direct impact on health and well-being. Family planning can delay pregnancies in young women, who may be at an increased risk of health problems and death from early childbearing, as well as prevent unintended pregnancies in older women at increased pregnancy-related risk. Family planning enables women to limit the size of their families and empowers them to make informed decisions about their own health, helping to advance gender equity.
Integrate Health has the tools, the team, and the training to debunk myths around family planning and contraception.
Community Health Workers, nurses, and midwives are equipped with the tools and training necessary to delivery education and high-quality family planning services to women and their partners at home and in the clinic.
Check out our sexual reproductive health and family planning program here.
CLINIC IMPROVEMENTS:
Historically, health centers in rural Togo have been vexed by a lack of resources, leaving them with no running water or electricity. For sick patients, a visit would be filled with challenges. Rows of patients on benches, mothers rocking wailing babies, pharmacy shelves sitting bare. This crowded space offered little privacy as sick patients were required to lie on the floor. Imagine receiving treatment with no access to running water, bathrooms, places to bathe, or even electricity. Click here for an essay from our Executive Director on our effort to improve these conditions.
Renovations in rural health centers do more than improve facilities—they change the culture around health. We work with partners to create spaces where the buildings themselves match the quality of healthcare received inside.  This means solar panels, water towers, construction improvements, ventilation systems, and wire mesh to keep vermin out. It also means bolstering the infrastructure of an entire healthcare system and instilling a sense of agency for patients who feel their health and well-being is completely out of their control.