We exist to prove that a better standard of healthcare is possible. We combine Community Health Workers with improved health centers to achieve lifesaving results. We work to eliminate the barriers to quality healthcare, so that everyone, everywhere has equal access. Through public and private partnerships, our comprehensive model works in forgotten places to provide care for those most in need.
Our Story
In 2004, Integrate Health was founded in partnership with a dynamic group of individuals living with HIV. At that time, HIV was a death sentence. Yet these resilient activists refused to accept that their right to health was denied simply because of where they lived. We chose to fight alongside them. Thanks in part to our work to build and scale one of the most effective HIV care programs in Togo, HIV is no longer a death sentence: it is a manageable, chronic disease.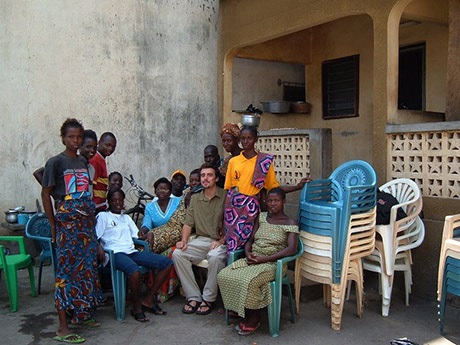 Despite this success, primary healthcare is still not widely available in Togo. One in ten children born in Togo will die before their fifth birthday because they have no access to healthcare. The systems we built for HIV have failed to be integrated throughout the country. Our challenge is to integrate health into every community and clinic. Our vision is for a world where everyone, everywhere has access to high-quality healthcare. We believe that integration is an essential component in making that happen.
We are a highly efficient, data-driven organization that remains community-led and committed, above all, to having the greatest possible impact for our patients. To do this, we integrate Community Health Workers with improved health clinics to deliver high-quality primary care to our patients' front doors. We integrate our programs with those that are government-run to achieve scale and sustainability. We integrate our services into community structures to go deeper and address underlying social determinants of health to enable patients to live healthier lives. And we integrate our patients into the design and management of our programs to ensure they are responsive to the actual needs on the ground. We believe that integration is our path to achieving health for all.