Accelerating Impact
Despite global mortality rates declining, half of the world's population still lacks access to basic health services. Now is the time we must ensure no country is left behind. With our new strategic plan Accelerating Impact: scaling community-led innovation to achieve Universal Health Coverage across West Africa, we will ensure that West Africa is not only included but paves the way for strengthened primary healthcare across the continent.
Read more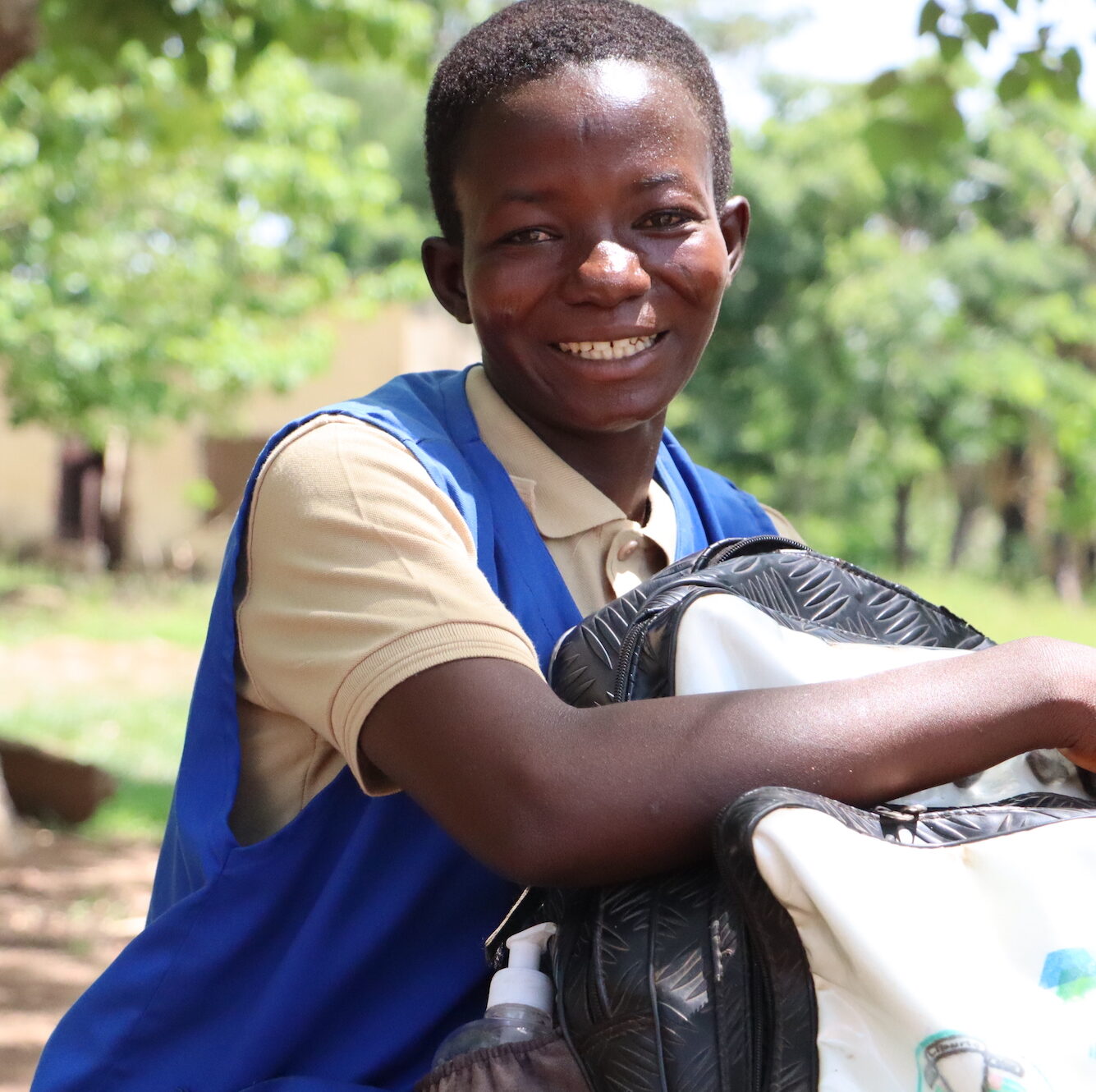 "Go where the need is greatest. Look at the system and see where the gaps are. What innovations can help us fill those gaps?"
– Advice from Dr. Mamady Kourouma, Director of the Division of Community Health, Guinea Ministry of Health
Scaling community-led innovations
Integrate Health's 2023-2028 strategic plan was elaborated through an inclusive process, with representatives from across the organization participating. Grounded in community ownership, with an expanded mandate to advance strong community health systems across Francophone West Africa, the plan is built upon the following four pillars.
Read the full strategy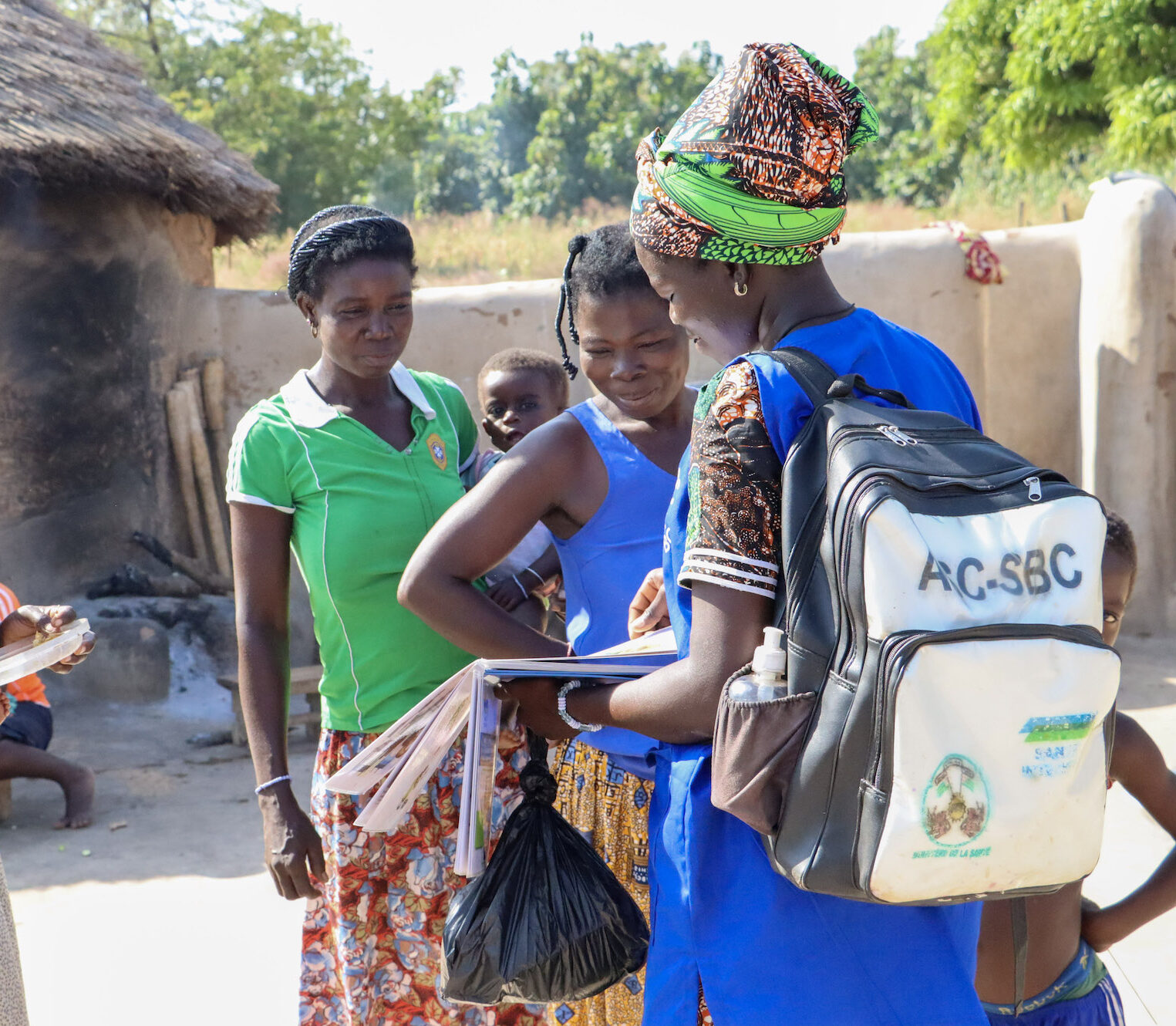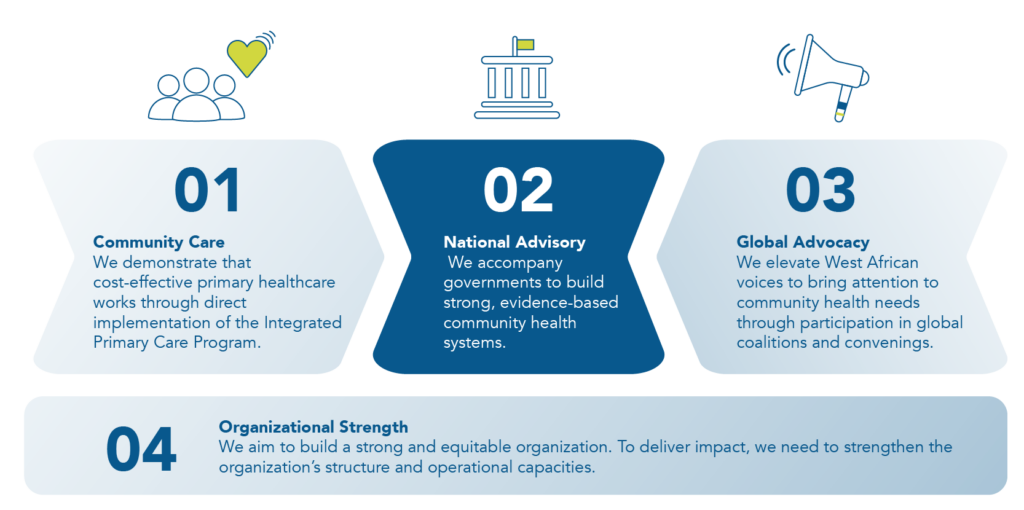 An exciting launch event
Integrate Health marked the launch of this new strategic plan with an online webinar gathering over 70 participants. This crowd of funders, bilateral and multilateral donors as well as key partner organizations joined us to hear our plans to deliver health for all across West Africa.
Watch the highlights