September 27, 2017
Mulago Foundation Hosts Annual Design Course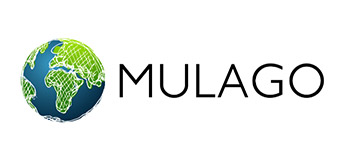 By their own admission, the Mulago Foundation is obsessed with impact. They are driven to find social entrepreneurs (for-profit and non-profit), change agents, and mission-driven organizations working to go to scale and amplify a demonstrated solution. In fact, rather than accepting proposals, they seek out changemakers whom they can mentor, support, and train up.
Jennifer Schechter, Hope Through Health Executive Director, was named a Rainer Arnhold Fellow by the Foundation last year. This month she attended her second annual design course intensive–hosted by Mulago at a retreat center in Bolinas, California–aimed at maximizing impact and scalability.
"This year's course was extremely powerful for me. I learned a ton and left with a renewed sense of confidence in our work and in my own ability to deliver," Schechter explained.
Fellows are given an opportunity throughout the week to completely focus on their ideas and a systematic way to apply them. For Schechter, this is an exciting time to be participating in the retreat; Hope Through Health (HTH) has completed an ambitious three-year strategic plan, codified its primary healthcare delivery model, and bolstered its infrastructure by adding research, marketing, and leadership roles. In short, it has taken steps to maximize its impact and scale up.
The Rainer Fellowship is a two-year partnership in which social entrepreneurs work formally with the Mulago Foundation to use a systematic set of tools to drive a series of iterations on the original scalable idea. Hope Through Health was originally founded to provide HIV care and treatment services in Kara, Togo in West Africa, where these services were not yet available. In 2015, HTH expanded its programs to provide more services to mothers and children. Today, the organization continues to iterate an integrated primary healthcare approach to comprehensively address barriers to care including distance to clinics, high user fees, lack of adequate training for clinical workers, and lack of supplies at clinics.
"It means a lot to me to have the Mulago team behind me!" Schechter said of the experience.
While the formal Fellowship is coming to an end, Hope Through Health will continue to partner with Mulago and work together to deepen the organization's impact in Togo.