A data use culture is when an organization uses timely and high-quality data to improve efficiency and effectiveness of the programs it delivers. In order to eliminate major obstacles to deliver high-quality healthcare to our patients, Integrate Health is on a consistent journey to improve the quality of operational data by streamlining a permanent data use culture. Since 2018, a monthly data review system has been adopted where data is analyzed to identify bottlenecks, understand their causes, and propose concrete ways to improve programs when targets aren't being met. We look at data to shed light on existing problems and to inform targeted solutions that bring healthcare closer to people. This is the story of the Integrate Health-supported health center in Koutiere, a community located in the Bassar District in Northern Togo, which illustrates how data monitoring and simple solutions can yield big results.
Identifying the issue: Patients missing their first postnatal consultation
During our monthly data reviews, Koutiere health center reported a consistent low rate of women attending their first postnatal consultation. Compared to the rates of the 17 other Integrate Health-supported health centers combined (selected for the purpose of the analysis), Koutiere presented all the symptoms of an outlier.
Integration is the path to achieving health for all and this is a pivotal moment. Togo is on the brink of making dramatic advances toward ensuring quality primary healthcare for all eight million Togolese. Our role is to help them get there.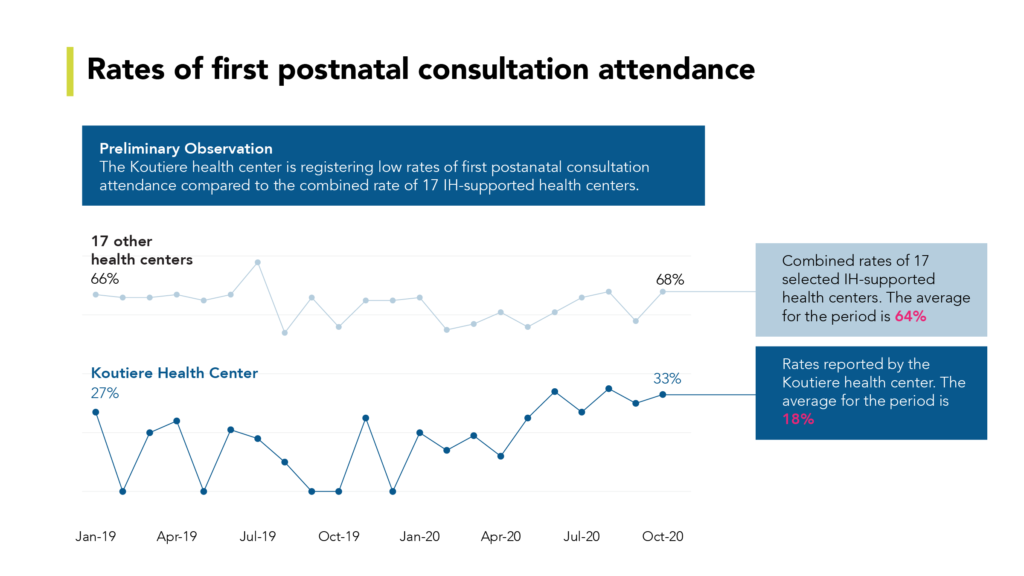 Between January 2019 and October 2020, our data showed on average 18% of women who gave birth at the Koutiere health center attended their first postnatal consultation, compared to an average of 64% across the 17 other Integrate Health-supported health centers. This meant that the Koutiere health center was ranking amongst the lowest Integrate Health-supported health centers in terms of number of women who attended their first scheduled postnatal consultation after giving birth.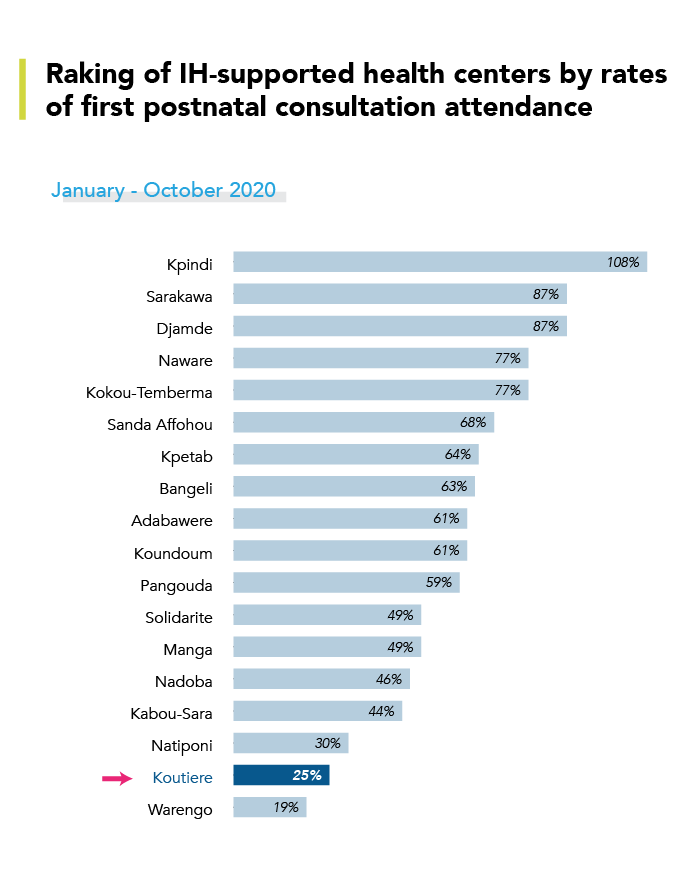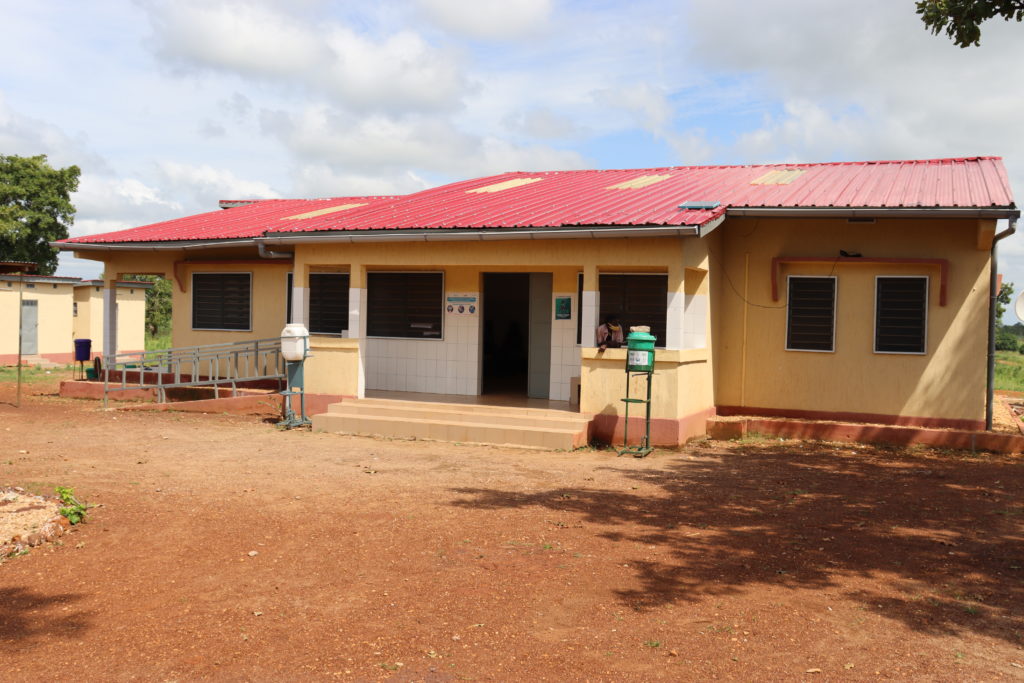 Investigating the data: Finding the causes of the problem
In September 2020, after the monthly data review process shed light on what was happening in Koutiere, the Monitoring, Evaluation, and Quality Improvement team launched an investigation to understand where the issue was coming from. They reached out to Koutiere's clinical mentors who gathered the head of maternity and the head of the health center to discuss the problem. The Integrate Health team then sat with the Koutiere health center staff to understand the obstacles preventing women from attending their consultations. The issue turned out to be quite simple and easy to uncover: postnatal consultations and vaccination appointments were scheduled on two separate days.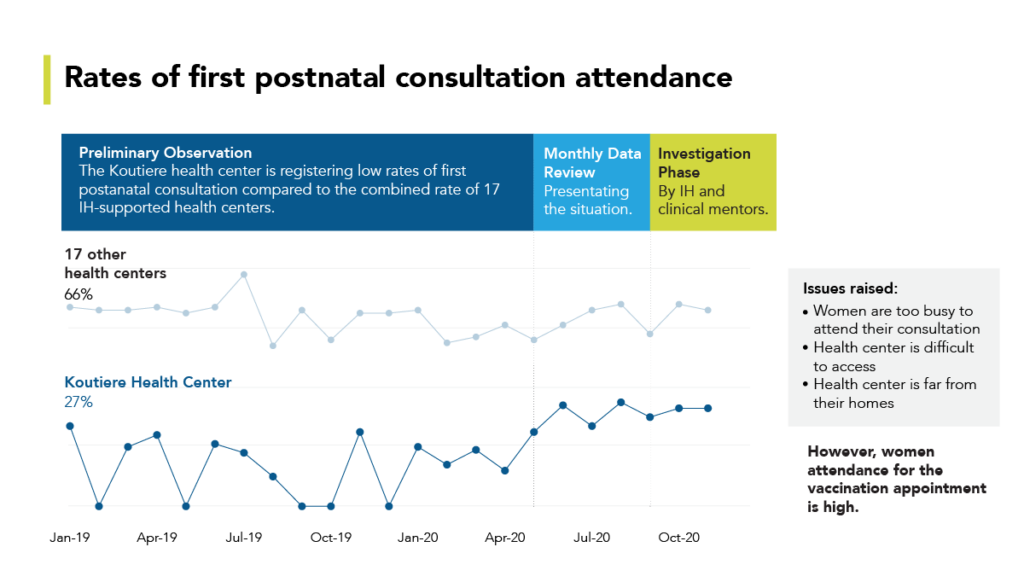 Because women are busy with household chores and the health center is difficult to access sometimes located far from their homes, they often cannot afford to make the journey twice within one week. Facing such conundrums, new moms explained to health center staff that they prioritized their baby's vaccination over the postnatal consultation when necessary. At the Koutiere health center, vaccinations took place every Tuesday, while postnatal consultations were scheduled on the 8th day after birth. Therefore, unless this 8th day fell on a Tuesday, it was very likely that women would miss their postnatal visit.
Solving the problem
With this new information highlighted, the solution was easy to identify and was implemented as early as December 2020. The obstacles for women to attend their consultations were removed by making sure both appointments were scheduled on the same day. The Koutiere health center team now starts their day earlier than usual and breaks into two teams to make sure all women are taken care of, even on busy days with both newborn vaccinations and postnatal consultations.
As a result, the rate for postnatal consultations in Koutiere went up to an average 74% during the first semester of 2021. Since then, the trend remains high.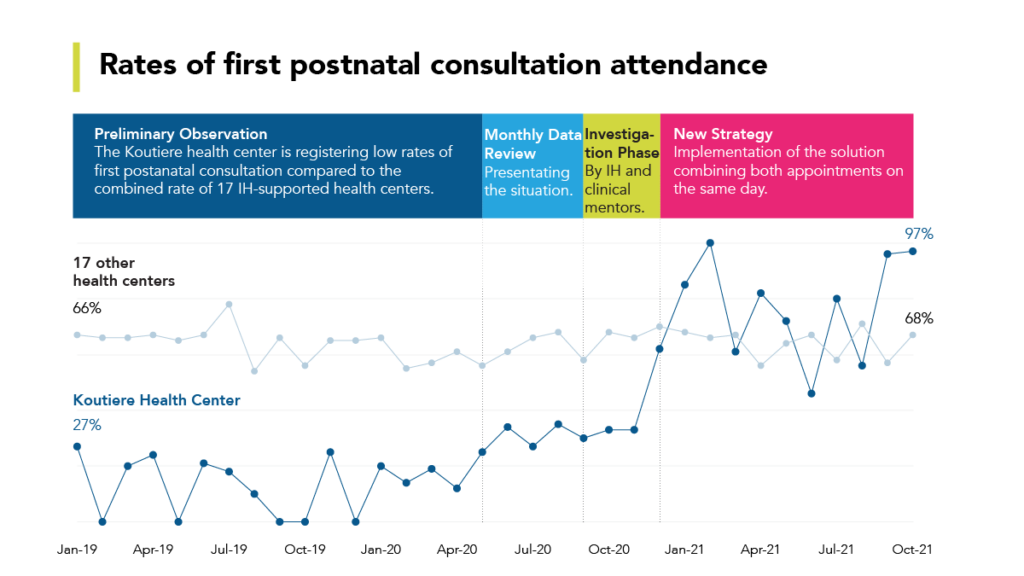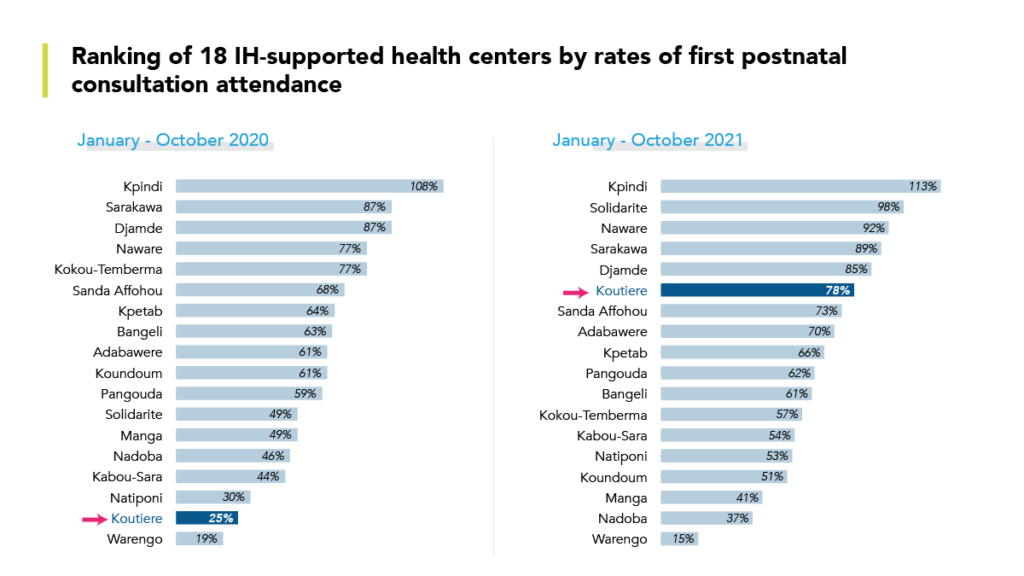 These results clearly demonstrate that not only did the new strategy prove adequate and efficient in solving the challenge, but also that the process of collecting and analyzing data to drive quality improvement works too. What happened in Koutiere is a great example of how data monitoring can alert an existing problem and how a data use culture combined with a process to act on those improvement opportunities can lead to better programs and stronger health systems. We are proud of this significant improvement at Koutiere but we are not done. We will continue to use data to drive quality improvement in primary care until every mother and every newborn receive the care they deserve.