A new study published in Pediatrics by Integrate Health, Togo's Ministry of Health, and researchers from University of Lomé, Albert Einstein College of Medicine, City University of New York, New York University, and Northwestern University demonstrates the effectiveness of the Integrated Primary Care Program over a five-year period in the Kozah district in northern Togo. Findings from the study suggest that Integrate Health's Integrated Primary Care Program, a bundle of evidence-based interventions implemented with a community-based strategy, contributed to a 30% decline in under-five mortality over a five-year period (from 51.1 per 1000 live births in 2015 to 35.8 in 2020).
Over the same period, improvements to care access and quality were observed, including large increases in both community health worker (CHW) home visits (49.3% to 58.7%) and home treatments by CHWs (24.1% to 45.7%), between baseline and year five of implementation. CHWs providing community-based care are a key component of the Integrated Primary Care Program approach.
Between 2015-2020, increases in prenatal care during the first trimester of pregnancy (37.5% to 50.1%) were observed. Among respondents who sought care for a child with fever, presenting for care within 24 hours increased from 51.9% to 80.3%.
About the study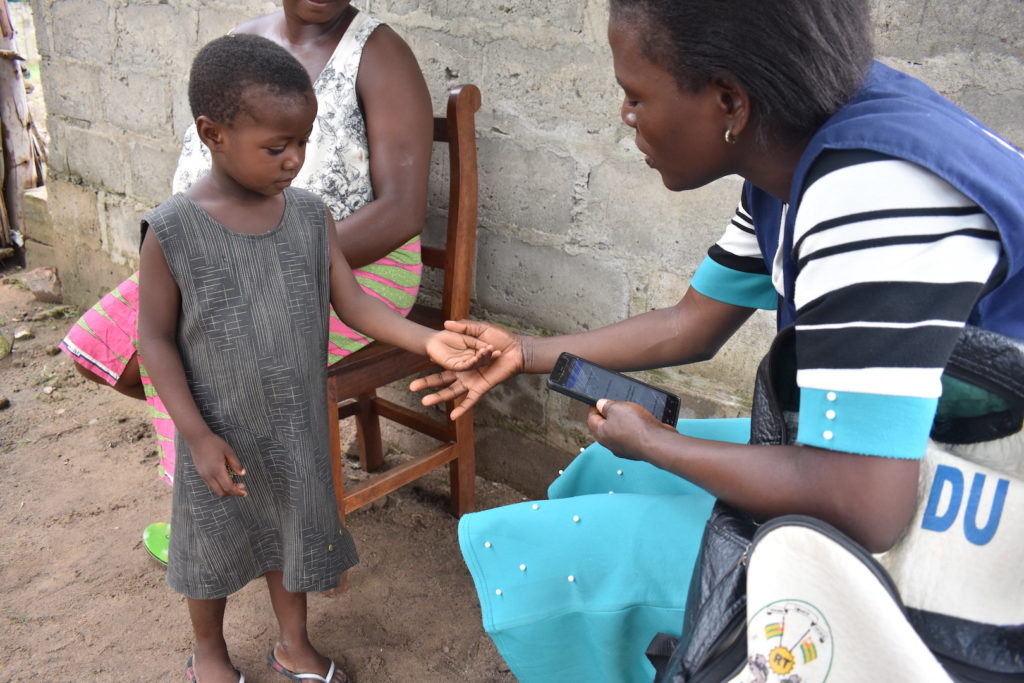 Togo has experienced declines in child mortality since 2000, however at a much slower rate than peer nations. Togo's Ministry of Health has developed a national health plan to reduce child mortality, yet Togolese children continue to die of diseases that have effective and low-cost treatments. Only 30% of the Togolese population report using public facilities for health care and quality measures around existing services are mixed and largely unknown.
The study took place in the Kozah district of the Kara region in northern Togo, including one peri-urban site, Adabawere, and three rural sites, Djamdé, Kpindi, and Sarakawa. In Kara, there are fewer practicing doctors and limited access to health centers as compared to the south, where the capital, Lomé, is located. Prior to the study, the team identified barriers to care including limited financial means, lack of geographical access, low women's empowerment, and perceptions of substandard care.
Following baseline measures in 2015, Integrate Health partnered with Togo's Ministry of Health to launch the Integrated Primary Care Program in four health centers in the Kozah district. The program takes a community engagement approach to implement a bundle of evidence-based interventions including: (1) Proactive community case management by trained, equipped, supervised, and salaried Community Health Workers; (2) Clinical capacity building through mentoring and enhanced supervision by a trained peer coach at public sector facilities; (3) Basic infrastructure, equipment, and supply-chain improvements; and (4) Removal of point-of-care costs for pregnant women and children under-five.
The purpose of the study was to evaluate program impact and implementation outcomes in the Kozah district from 2015 to 2020. A population-representative household survey was conducted at baseline and annually among female residents aged 15 to 49. The primary effectiveness outcome was the change in the under-five mortality rate assessed at baseline and then annually. Additional measures included program reach, adoption, implementation, and costs to sustain.
Results
The study observed an impressive decline in under-five mortality rate in the Kozah district of Togo after the implementation of Integrate Health's Integrated Primary Care Program. The decline (30%) was approximately twice the national rate (14%) during the same period.
Graph 1 (above): Under-five mortality rate 2015-2020
In addition, improvements in care access and quality were observed, including CHW home visits (49.3% to 58.7%) and treatment by CHWs (24.1% to 45.7%) and increases in prenatal care (37.5% to 50.1%). The estimated annual additional intervention cost was $8.84 per person.
Implications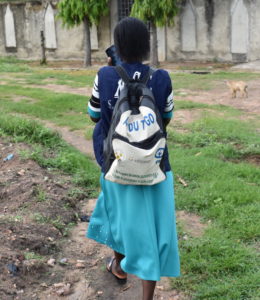 Making strides toward access to high-quality healthcare for all is no easy task. This study was only made possible by the work of many groups and individuals, including the Togolese Ministry of Health, Integrate Health, various partners and collaborators, and >10,000 household representatives who participated in the research. The combined effort resulted in a rigorous, real-world analysis that supports the use of integrated community-based approaches to improve care access and quality. The findings highlight the potential impact of the expanded Integrated Primary Care Program that launched in four additional districts in Kara from 2018-2021, hired and trained 201 new Community Health Workers, and is now serving more than 200,000 people.
Not only are these results important for people in the Kara region of Togo, but the findings build evidence for integrated approaches that focus on improving health through quality community-based primary care, an essential component of achieving universal healthcare for all.
The paper entitled "An Integrated Primary Care Initiative for Child Health in Northern Togo" can be accessed here and the accompanying commentary written by Cyril Engmann of PATH can be accessed here through the Pediatrics website.