As a rapidly growing organization, Integrate Health's needs for systems and personnel are constantly changing. As we grow, Integrate Health is committed to being an excellent place to work for all our staff. That's why in July, we hired Sophia Okeke as Director of People Operations.
Sophia has been working in human resources for eleven years and has focused on global human resources and public health in sub-Saharan Africa for the past five and a half years. Sophia's experience, and more importantly her values, make her an excellent fit for the role.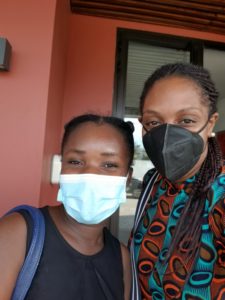 Sophia is passionate about expanding public health in sub-Saharan Africa. She fell in love with the continent about fifteen years ago during her first trip to Nigeria, but she never thought she would have the opportunity to work for an organization based in Togo. She feels extremely fortunate to join Integrate Health's team.
For Sophia, Integrate Health's mission—to make quality primary healthcare accessible to all—is a realistic and necessary goal. She believes that all people should have the opportunity to receive treatment and basic care for health issues that are commonly resolved in high-income countries. Sophia sees how her new role directly furthers Integrate Health's mission. For her, people have basic needs that must be fulfilled for them to do their best work. Needs such as healthcare, vacation time, job training, professional development, good relationships with team members and managers, a sense of belonging, a livable salary, good working conditions, and more, are factors that affect the work people do. Sophia is here to ensure employees are valued as people, and that their needs are met, unlocking the potential of each team member to further our mission.
On her first few months on the job, Sophia took time to discover our organizational culture, strengths, and challenges. She understood early on that Integrate Health's human resources strategy is to empower employees to do their best work collaboratively and respectfully in order to make a meaningful impact on patients. She also identified our key challenges as a growing organization: "We are currently a robust team, and we are all very passionate about the work we do so we strive for excellence, but we don't always have enough hands. I think a big part of my job is to take a step back and evaluate what the team needs to grow and expand Integrate Health."
Sophia is willing to take on any challenge in her work to ensure that human resource needs are met. Sophia understood that she could only meet these challenges if she worked closely with the human resources team and all employees. To accomplish this, Sophia committed to improving her French by taking intensive French classes, to communicate effectively with her Togolese colleagues.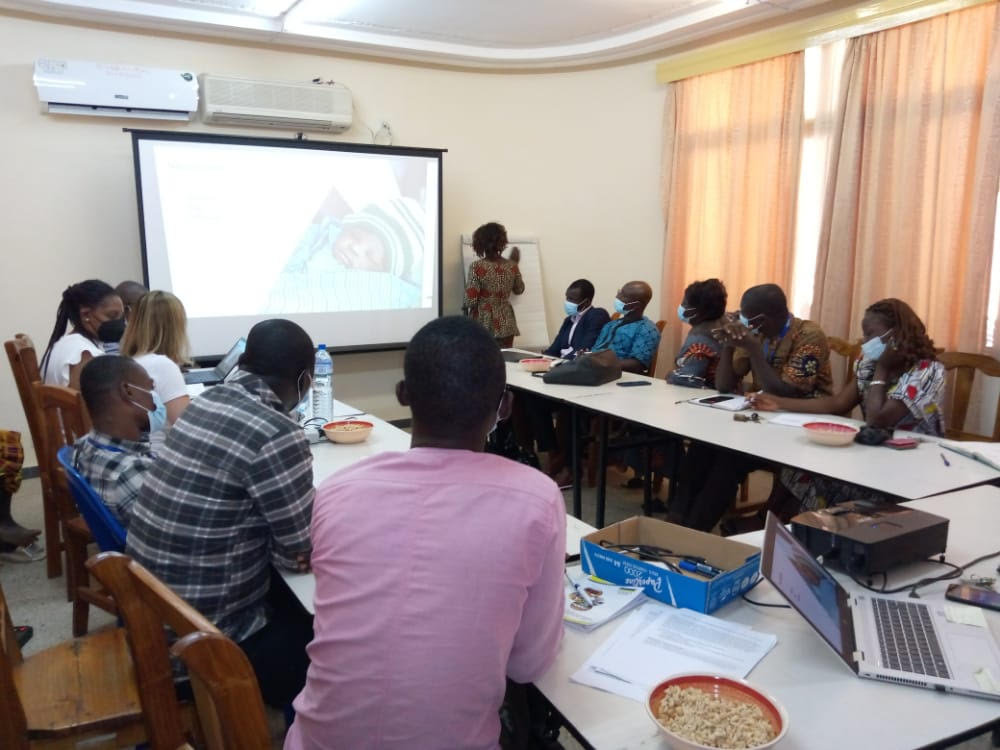 In early September, Sophia had the opportunity to travel to Togo to meet and work with the Integrate Health team based in Kara. She visited program sites to see first-hand the lifesaving work of Integrate Health-supported Community Health Workers. Working alongside the HR team, Sophia presented a town hall-style discussion with staff to learn what works and what doesn't work with Integrate Health's current human resources functions and benefits. Sophia knows that this experience will facilitate the implementation of new ideas and structures for the organization.
In concluding thoughts on her new responsibility as Director of People Operations, Sophia stated that: "improving employee engagement, development and retention and providing employees with the tools they need to succeed to me, is the definition of people operations. I think if we have a strong people operations team, employees will continue to enjoy working with us and we will be able to achieve our mission of health equity for our patients."
In this way, Sophia is helping Integrate Health live out our values. Welcome to Sophia!