Traditional healers are widely consulted in Togo. Most community members turn to them whenever they feel sick, making them the first responders to treat a sick a child, a pregnancy with complications, or other health issues.
Building on previous experience working with similar communities in other districts, Integrate Health knew the critical role traditional healers played in the Binah district's community. As an organization that has historically prioritized building on existing systems, we do not exclude key actors of a community. This means that instead of creating new ways to provide high-quality healthcare, Integrate Health works together with communities to create opportunities for collaboration and ultimately save lives. As such, Integrate Health decided to include traditional healers in its capacity-building efforts and offered them a training on maternal and child health.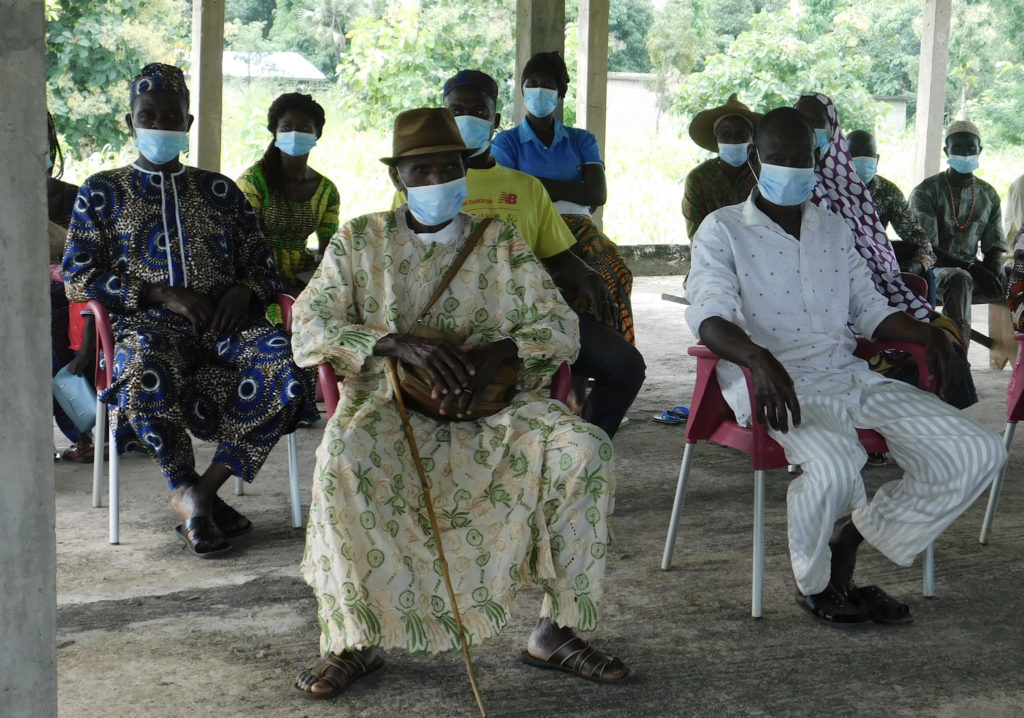 This October, just three months after the launch of the Integrated Primary Care Program in Binah, Integrate Health and the district public health authorities invited 420 traditional healers to a formal training. During the training, the staff from Integrate Health-supported health centers led sessions on the importance of welcoming modern medicine and referring patients as soon as the healers identify certain symptoms. They demonstrated how to recognize the danger signs linked to childhood diseases and dangerous pregnancies. And traditional healers learned about the referral protocol, how to contact the health center in case of need, and the free services the Integrated Primary Care Program provides at the health center for patients.
By the end of the training, traditional healers had a better understanding of the Integrated Primary Care Program and their limitations. As Abalo, the president of the traditional healers in Binah District, said:
"We need to know what diseases we can treat and what diseases modern medicine can manage. From now on, I will always ask patients if they have been to the health center before coming to see me. If they say no, I will send them to the health center first. I will only agree to do something if there is no result at the health center. Because then I know that the disease is a spiritual disease, and it takes spiritual operations to cure it."

Abalo, President of the traditional healers in Binah
Despite having different approaches to medicine, traditional healers and Integrate Health still share a common goal: saving lives. It therefore only makes sense that we work together to achieve this goal. The training of traditional healers thus created trust-building through collaboration. It emphasized how valuable they were to Integrate Health's mission of making high-quality healthcare available to all, especially to remote Togolese communities.