July 25, 2017
Introducing Our New Medical Director!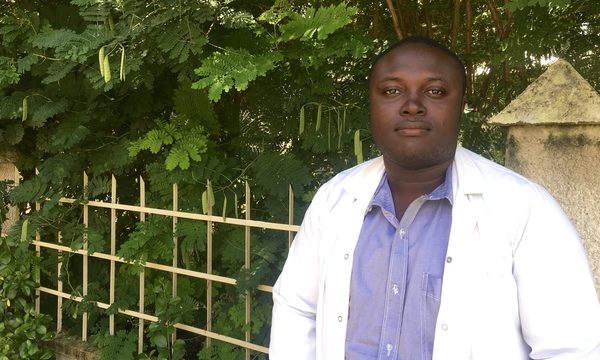 Hope Through Health is thrilled to have Dr. Komlan Nabissan Kenkou join our staff as the new Medical Director! Dr. Kenkou has extensive experience working within the public health sector and is a lifetime champion of health equity. He holds a Bachelor's Degree in Statistics; a Master's Degree in Public Health from the University of Aix-Marseille; a Master's Degree in Quality, Hygiene, Safety, and the Environment from the International Institute of Water and the Environment; and a Medical Degree from Burkina Faso.
Over the past five years, Dr. Kenkou has worked in a variety of roles from medical provider to program director, all in an effort to increase access to and quality of healthcare for vulnerable populations. Most recently, Dr. Kenkou worked as medical coordinator for a humanitarian NGO in Chad. He created programming targeting the prevention and treatment of HIV/AIDS among mothers and children, with an emphasis on integrated care and the improvement of hospital conditions.
Dr. Kenkou brings his dedication to quality improvement with him, eager to further his commitment to health equity and social justice as part of the HTH family, working to provide efficient and effective care to the HTH community.