July 20, 2017
Hope Through Health Recognized for Commitment to Vulnerable Populations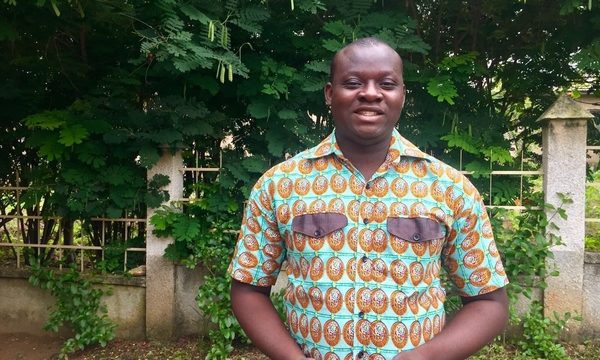 The numbers behind the HIV/AIDS epidemic in Togo mask a hidden threat. While an overall prevalence rate of 3.2% in Togo might suggest an epidemic that is slowly but surely coming under control, the risk is much more significant for certain vulnerable populations. Notably, in sex workers and men who have sex with men (MSM), the prevalence rate of HIV/AIDS remains in the double digits. In keeping with Hope Through Health's mission to deliver high-quality health care to all, this disparity could not remain unaddressed.
USAID shares this vision of providing high-quality services to the vulnerable populations of Togo. With this in mind, USAID awarded FHI 360 a grant to start a regional project for prevention and care of HIV/AIDS in vulnerable populations (PACTE-VIH). The program started officially in the northern city of Kara in January of 2013.
With a team of four peer educators, along with a coordinator and a supervisor, PACTE-VIH ensures that high-quality, non-judgmental care reaches the targeted populations. AED, HTH's local Togolese partner organization, offers a range of free services for MSMs including HIV testing and counseling; distribution of condoms and lubricants; and medical care for HIV/AIDS, STIs, and common illnesses. Beyond that, peer educators lead group discussions and one-on-one conversations with members of the MSM community around themes of prevention and care of STIs and HIV/AIDS. They are instrumental in building a supportive, inclusive community for MSMs in Kara.
To be an MSM in Togo is to be an outsider, to live in fear, fierce discrimination, or worse, as one MSM who preferred not to be named explained. "When I was younger, my family abandoned me and kicked me out of their home when they discovered I was gay. Fortunately, I had a friend who helped me integrate into the MSM community; without that, things would have been really difficult for me. That's why I now work with HTH/AED to help others in the same way I was helped." He explained that MSMs are often reluctant to seek any sort of medical treatment in fear that their sexual orientation will be disclosed and that the health professionals will chastise them and they won't receive the care they need. But at HTH/AED, that's not the case. "I'll often accompany someone to their first visit to HTH/AED, to help them feel more comfortable. But after coming here once, they realize that this is a safe space where they will not be judged and they can receive discreet, respectful, high-quality care. That's why AED has been able to make a difference in the MSM community."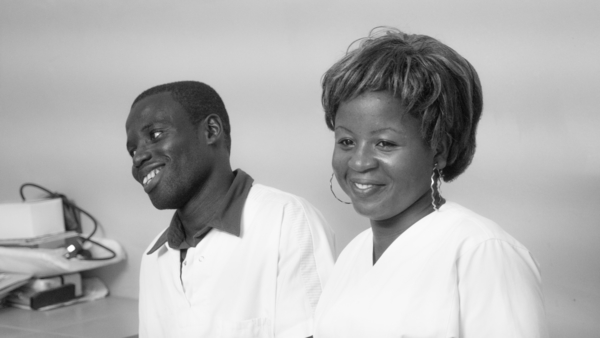 The work carried out by HTH/AED for MSMs was recently recognized on a national level. Out of fifty NGOs who sought accreditation, HTH/AED was one of only six organizations that met all of the conditions. On June 22, 2017, HTH/AED was recognized with official accreditation for our commitment to high-quality care for vulnerable populations.
An event hosted this past Saturday evening at a local bar is just one example of the many ways PACTE-VIH and AED are working to address the HIV/AIDS epidemic in the MSM community: a night of food and drinks, dancing and singing, a safe space for MSMs, and free HIV and STI testing and counseling. Seven HTH/AED staff members gave up their Saturday night to help run the event that was attended by nearly seventy MSMs. When one was asked about what has changed for MSMs in Kara since the advent of this program, he simply responded, "Look around. Everyone is comfortable with himself and not afraid to get tested. Small efforts from people who care can make a big difference."