Women living in rural areas of Togo face significant challenges. Few opportunities are available to them on the formal job market and when such opportunities comes their way, they face strong gender biases. In many households throughout rural Togo, women perform domestic duties, while men take on the breadwinner role and work outside their homes. Between taking care of children and attending to the needs of the household, women often end up being too busy to even consider entering the job market. With so many obstacles, women from rural areas are largely overlooked and have significantly fewer economic opportunities than men do.
Prioritizing the recruitment of women Community Health Workers
As a women-led organization focused on amplifying the voices of African women, Integrate Health is deeply committed to make women not just the principal focus of healthcare delivery but also to make them the drivers of design and innovation. Knowing the struggles they face to find a job and achieve some degree of financial independence, Integrate Health decided to prioritize the recruitment of women Community Health Workers. We wanted to open employment opportunities for women because we were convinced that they had potential. We didn't just believe that they could do a great job in their communities, but we also believed that giving them ownership over how healthcare is delivered could fundamentally transform the healthcare system in Togo.
When we started implementing this recruitment policy, many collaborators believed that we would not be able to find any women interested in becoming Community Health Workers. Nevertheless, we reached out to communities and Togolese women answered the call. Many of them were already going out of their way to seek out economic opportunities while maintaining domestic duties.
That was the case for Mayani Holou, mother of two and now Community Health Worker in the Binah district. Before Integrate Health launched the Integrated Primary Care Program in her community, she was taking courses away from her village to open a cafeteria in hopes of providing a brighter future for her family. When she heard that women were being recruited and trained to provide free care to children and other women in her community, she did not hesitate to apply. She ended up standing out among the best candidates during the training and is now a trusted asset in her community.
Overcoming gender bias in Togo
Providing job opportunities to women is a way to empower them as it improves their living standards. But women stepping out of their domestic duties to seek economic opportunities is also challenging the communities they live in. If some of them can manage to convince their husbands, they face further hardships being accepted by their neighbors. For many women, becoming a Community Health Worker is not just a matter of successfully completing the training. Once they go out in their neighborhood, they have to overcome gender bias and gain the trust of their communities.
On that note, Community Health Worker Lami Pafaliki agreed to share her experience with Integrate Health's communications team. She explains that at first her community didn't understand why women should become Community Health Workers, while there were already men doing the same job. Yet, as more women started taking on this role, the community realized that women feel safer talking to other women about their family's health. As such, women Community Health Workers showed how valuable they were in this position.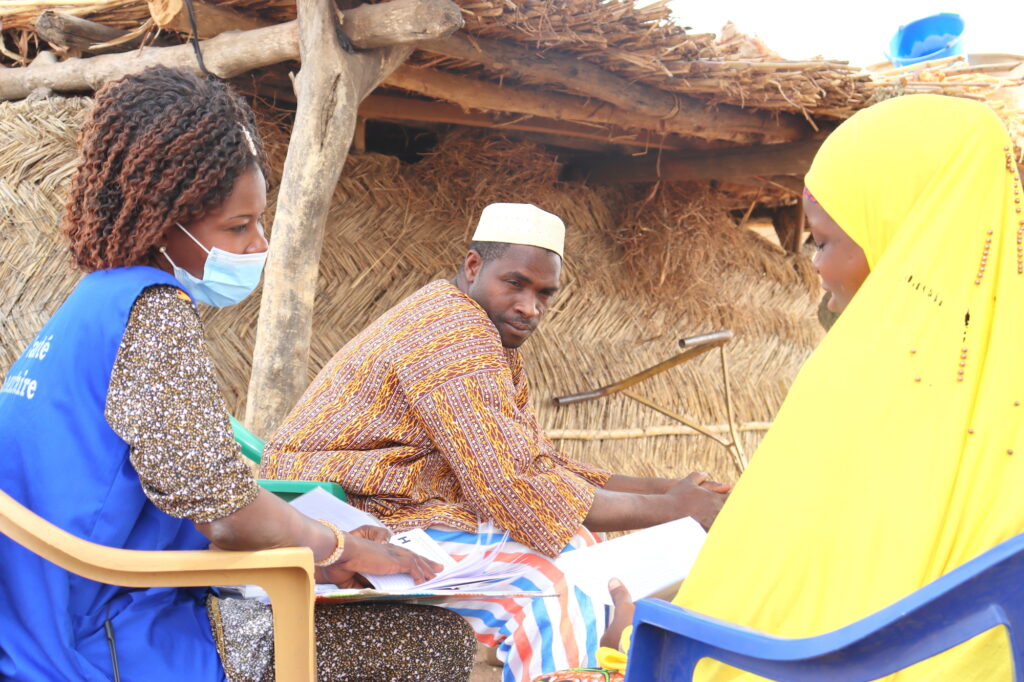 Overcoming that bias wasn't easy for Lami, but it was empowering. When she walks around in her neighborhood now, people recognize her and thank her for the work she does. Despite all the effort that it took, she is proud of her accomplishments and is happy she was offered this opportunity to support herself financially.
To celebrate International Women's Day and all women like Lami who accomplish so much on a daily basis, Integrate Health created a short video where Lami tells her story and calls on other organizations to invest in women. Today, let's all take a moment to think about what we do for gender equity and commit to adopting better policies for the inclusion of women. Let's all #BreakTheBias.  
Music from Uppbeat (free for Creators!):
https://uppbeat.io/t/sky-toes/angelic-silhouette
License code: GF7QIY7RF0GNHU7U