Every morning when head nurse Koupapa SOHO walks into the Koundoum health center to start the day, he is greeted by patients who have walked long distances to visit him. Koupapa has spent his life serving his community by providing healthcare. He loves his job because he has the tools he needs, he has the equipment he needs, and he feels assured that medications are fully stocked. He hasn't always felt so confident about his ability to provide care to his community, however. Just a few years ago, hardly anyone visited him.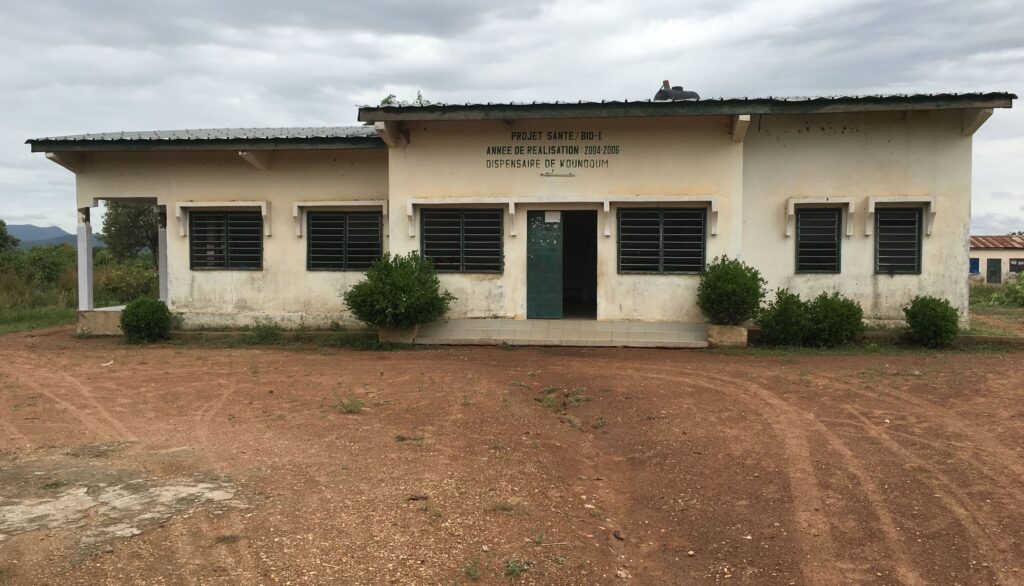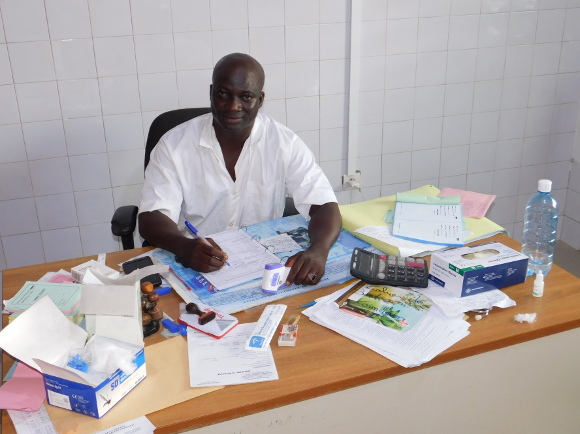 Before the renovation
Koupapa describes the Koundoum health center, prior to its renovation, as "abandoned." The building was in a state of disrepair and lacked the basic supplies and equipment to adequately deliver healthcare. Sometimes, he couldn't bear the smell of the health center, and he understood why patients didn't visit. Furthermore, even if patients did visit, medication stock-outs were common, so patients didn't trust that treatment would be available. Poor planning tools didn't allow Koupapa to anticipate the future need for care, and frequently, medications didn't arrive on time. Integrate Health knows infrastructure and supply chain management are critical elements of quality primary care delivery, which is why it is one of the four components of the Integrated Primary Care Program.   
When the Ministry of Health, alongside Integrate Health, decided to launch the Integrated Primary Care Program in the district of Bassar in July of 2018, Koundoum stuck out as a health center that needed additional support. Since the Integrated Primary Care Program has launched, Koupapa notes that the demand for services is so high, the health center staff schedules are full.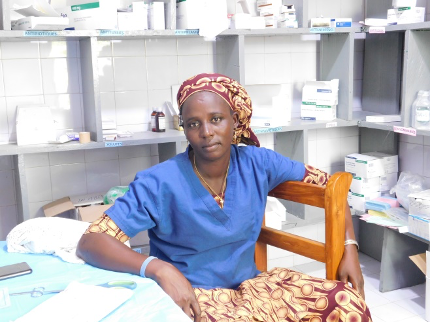 Keeping up with Demand
To keep up with rising demand, and to maintain quality healthcare delivery, the medication must be available. In order to do so, health centers must be equipped with the planning tools they need to predict future stock. Integrate Health encourages health centers to recruit a pharmacy manager from the community to perform this role. At the Koundoum health center, Salama ABDOU KERIM has the important job of pharmacy manager. Her main duties include completing patient prescriptions and maintaining records. These records are vitally important to requesting medication orders for the next month. Salama explains that thanks to the training she received from Integrate Health staff and the supervision she receives from Integrate Health clinical mentors, she is able to effectively plan the next month's medication order. 
Photos: The Koundoum Health Center after renovations
This is new for the health center. Salama explains that, prior to her work as a pharmacy manager, the health center would experience frequent stock-outs because they did not have effective forecasting tools. Now that the center can plan for demand, Salama has noticed that the health center staff feel more confident about the services they provide because they know the medicines that they need will always be available. Additionally, Salama has also noticed that people are coming from distant villages because not only are user fees for services waived but also patients know that the Koundoum health center has the ability to effectively care for their needs in a comfortable and safe space.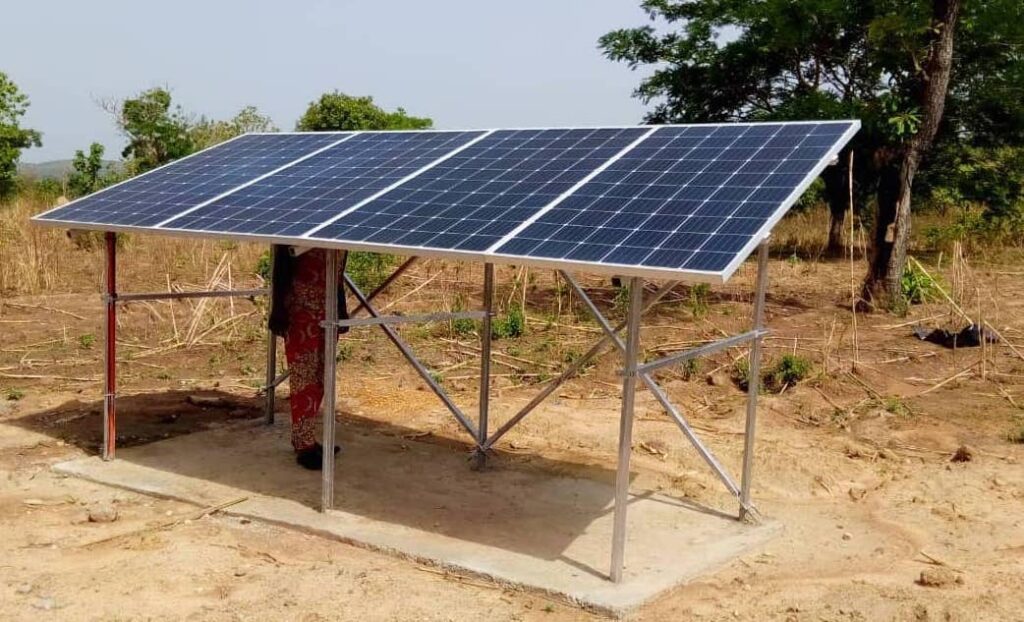 Making quality primary healthcare accessible to all
Making quality healthcare accessible to all starts with adequate supplies and safe spaces that empower patients and health center staff. Koundoum health center now reports 100% availability of medications, month after month, and has seen a 336% increase in prenatal consultations and a 173% increase in births delivered at the health facility since the launch of the Integrated Primary Care Program. Although often overlooked, healthcare infrastructure and supply chain management are vitally important to the delivery of quality primary healthcare.