December 12, 2017
Released Today: Practitioner Expertise from CHW-Led Organizations to Optimize #UHC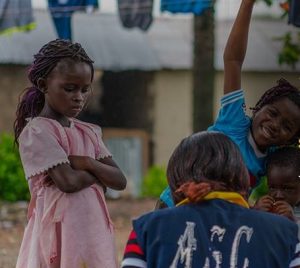 Hope Through Health believes that Community Health Workers (CHWs) are a critical component to Universal Health Coverage. Our ability to ensure quality health care that leaves no one out, in a country that most of the world has forgotten, relies on CHWs integrated with improved health clinics.
To harness the potential of community health workers (CHWs) to extend health services to poor and marginalized populations, there is an urgent need to better understand how CHW programs can be optimized.
Their impact can only be realized when they are set up for success. To that aim, today we launch Practitioner Expertise to Optimize Community Health Systems, in collaboration with five other organizations, Last Mile Health, Living Goods, Partners In Health, Possible and Muso.
Rigorous evidence that CHW care delivery can improve access to care and reduce mortality continues to accumulate, including results of our own research. CHWs can contribute to advancing universal health coverage, but only if they are set up for success via integration into well-designed and adequately funded health systems.
Read the report to learn more, and join the next steps at: www.CHWimpact.org. Help spread the posting on social media using the #CHWimpact and let us know if you have any questions.