When I first visited the Kpindi health center, it was a stormy afternoon. As the rain clouds rolled in over the surrounding corn fields, the examination room grew dark. There was no electricity in the health center. The head nurse pulled out his phone, turned on the flashlight, and held it between his cheek and shoulder to finish collecting a baby's vitals.
48% of Togolese live off of the grid. In rural communities like Kpindi, this percentage can rise to as high as 92%. The aging electricity grid in Togo would require massive investments to have the capacity to run power lines out to areas like Kpindi. Renewable solutions are increasingly popular in Togo because they provide feasible options to electrify communities left out of the current system, and build resilience for the future. 
In 2016, a year after my first visit, I traveled by motorcycle over the bumpy dirt road back to the Kpindi health center to witness the installation of a Solar Suitcase. I watched as the head nurse flicked a switch in his examination room and gazed at the LED bulb flickering to light.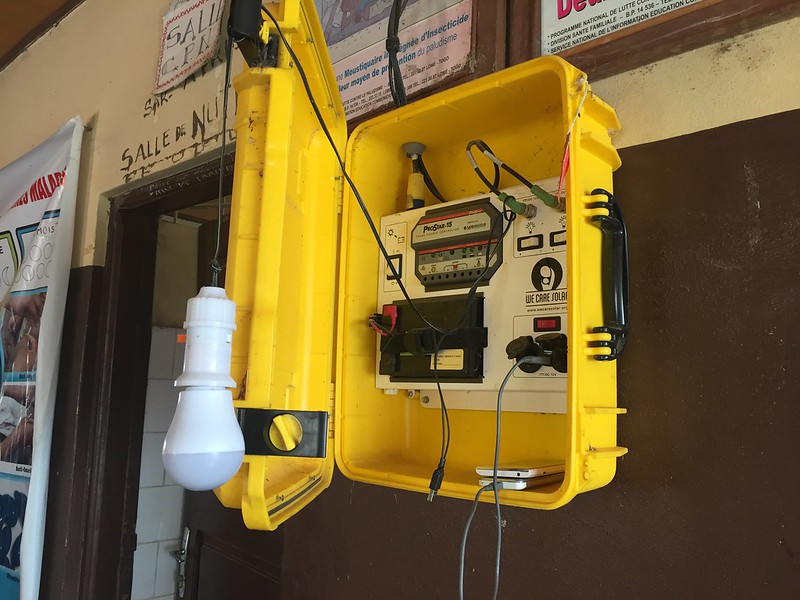 Since then, Integrate Health and the Togolese Ministry of Health with support from partners including Construction for Change, have installed bigger solar panels on the roof of the Kpindi health center, and a dozen more health centers like it, ensuring electricity every day, in every room. This investment in the rural primary healthcare system greatly improves the quality of care provided, meeting Integrate Health's mission. Yet it has other positive ripple effects, notably building energy independence and resiliency in communities that will be hardest hit by the climate crisis in the coming decades.
The climate crisis is a reality in Togo.
In Togo, the World Bank projects that over the next three decades (squarely in my lifetime and that of many of my Togolese colleagues), the annual temperature will rise by 1.5 to 3.1 degrees celsius. This change will have lasting effects on the livelihood and wellbeing of people throughout the country. Over half of Togolese adults living below the poverty line are subsistence farmers. Increases in record hot days and erratic rain patterns will jeopardize their livelihoods and access to food. Beyond the threat of food insecurity, hot temperatures can lead to increased risk of dehydration, cardiovascular and respiratory disease, and greater spread of water-borne diseases including cholera. Currently, 70% of Togolese lack access to quality healthcare – an increase in climate-related problems will only worsen the current situation (Government of Togo, 2017). 
We know that climate change is a major driver of disease and decreased wellbeing. According to the World Health Organization, "between 2030 and 2050, climate change is expected to cause approximately 250,000 additional deaths per year, from malnutrition, malaria, diarrhea and heat stress." And areas with weak health infrastructure – mainly low-income countries- will be the least able to cope. On a systemic level, the fossil fuels we rely on to bring lifesaving care to communities like Kpindi, are making people more vulnerable for the same diseases we are treating.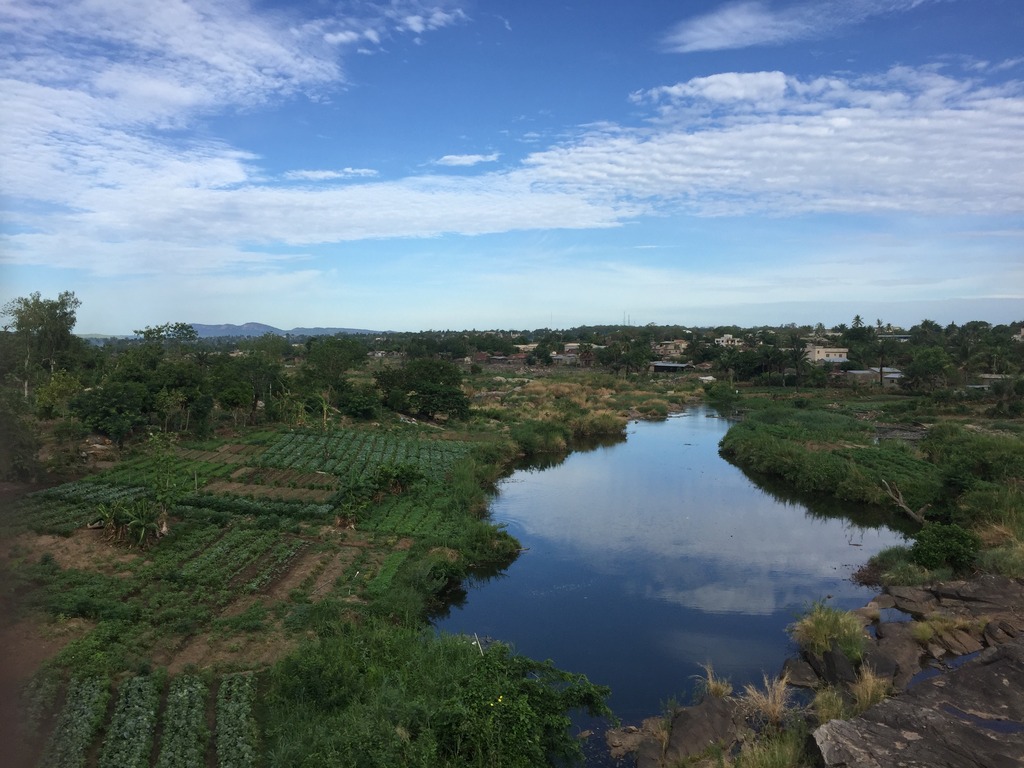 A tension exists between delivering healthcare and combating climate change.
As an organization strengthening primary healthcare systems, our work inherently contributes to climate change. Currently, we have a fleet of six cars that transport medications to where they are needed to save lives. Community Health Worker Supervisors and Clinical Mentors use motorcycles to travel long distances over unpaved roads to supervise and support Community Health Workers and clinical staff. Zooming out, the impact grows, with electricity used to power offices across three cities and two continents, and jet fuel to bring our international team together. While bringing healthcare solutions to people left out of the current system, we contribute to a warming planet that causes harm to our patients and global community.
At Integrate Health, we are naming and leaning into this tension. Stopping our lifesaving work is not an option, and ignoring the climate emergency isn't possible either. We're committed to holding ourselves accountable to address both as best as possible. To live by our values and pursue our vision of an equitable world, we see this as the only option.
Measurement: Accountability starts by acknowledging and understanding our role in the problem.
Over the past few months, Integrate Health has started the process toward climate accountability. We have teamed up with six other international organizations to form a coalition called Climate Accountability in Development. Together, we will hold ourselves accountable to being transparent in our efforts against climate change. We started with gathering baseline data.
We measured our carbon emissions for fiscal year 2019 (July 2018 to June 2019) using an emissions calculator. We chose to begin with this year as a baseline because over the past two years a lot has changed. As an organization, we have grown significantly in size and a global pandemic has changed our normal business practices. Fiscal year 2019 will give us a better understanding of where we were with "business as usual" and will help us set more ambitious targets as we continue to grow. 
Our results came in at 116 cubic tonnes of carbon emitted. You can see our results below in Figure 1. Business travel was the largest driver of carbon emissions, followed by direct emissions and indirect emissions. Interestingly, the electricity to power our offices in Kara and Lomé contribute very little to our overall carbon emissions because the Togolese grid is relatively green – powered by hydroelectricity. Though this measurement gives us a general picture, it's not comprehensive–additional subscopes of scope 3 emissions (supply chain, employee commuting, etc.) are complex to measure and will be added in over time.
When we received our results, the first thing that jumped out to me is that business travel was the highest contributor to carbon emissions. Of our 215 staff throughout the United States and Togo, only a small number of people actually contributed to that number, and they are predominantly from the United States. This is not a coincidence. Globally, wealthy countries are the largest contributors to climate change, and devastatingly, communities in low-income countries, like our staff in Togo, will be the ones most affected. It is our responsibility to ensure that our measures to reduce and offset our carbon emissions actually reflect who is contributing the most. We are committed to ensuring that we pursue climate justice through an equity lens.

Measurement is only the first step. Next comes reduction and mitigation.
Building off of the baseline measurement, Integrate Health is developing a Climate Action Plan. The plan will have three main components:
Measurement: We will continue to measure our carbon emissions annually, and increasingly measure more scopes as our accounting and reporting processes allow.
Reduction: We will set science-based emissions reduction targets for the short, medium, and long-term.
Mitigation: Using an internal carbon price, we will account for all emissions we are unable to reduce, and offset those emissions by contributing to high-quality carbon capture and carbon mitigation projects, as well as investing in the sustainability of our own operations, including continuing to install solar energy in Togo.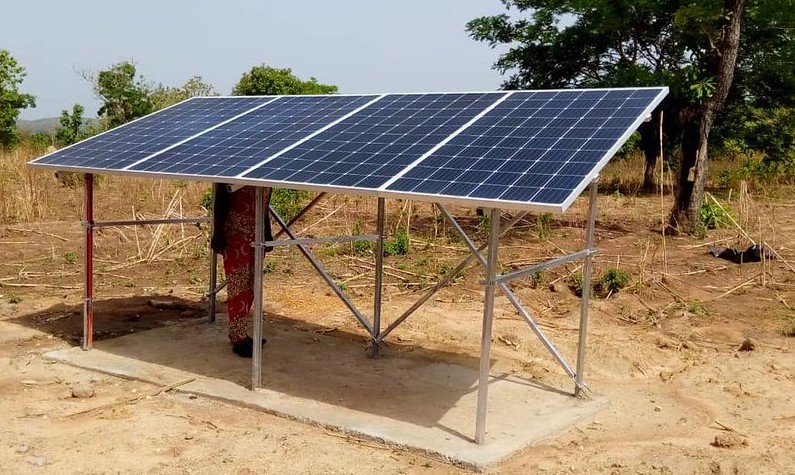 We are joining a collective of like-minded organizations determined to own our responsibility, and live by our values of justice for all.
Integrate Health has formed a coalition with 6 other international organizations to work together to chart a new path forward for climate accountability in the global health sector called Climate Accountability in Development. Each organization within the coalition will commit to being transparent about their measurement, reduction, and mitigation efforts and pool resources to invest in high-quality quality carbon mitigation and removal activities.
Together, we will share best practices, and hold each other accountable to mitigating and reducing our climate impact. As we begin to plan for a greener, more sustainable future, we are excited to chart a new path for international development organizations.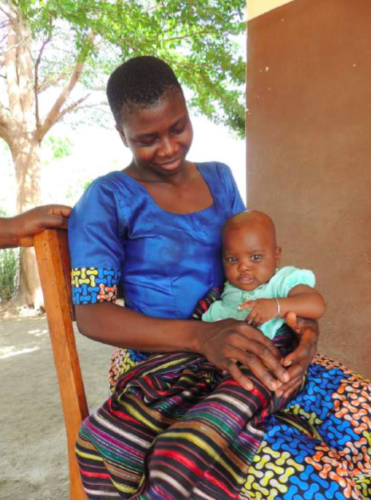 We know that the effects of climate change are inextricably linked to our mission to make high-quality primary healthcare accessible to all. Every action we take to measure, reduce, and mitigate our carbon emissions will be guided by our determination to ensure high-quality care. Today, in Kpindi and health centers throughout northern Kara, healthcare providers deliver services at any time of day, without worrying about the light overhead. For patients like Justine N'danatche, this means she no longer has to focus on holding a light for the doctor while they deliver her baby. "This time it was different," explains Justine."The nurse did an ultrasound and the midwife could listen to the heartbeat of the baby and know that everything was alright. Even though it was at seven at night there was no problem for them to see what they were doing – I delivered well because they could concentrate on me."