October 4, 2018
United Nation's General Assembly (UNGA) Report Back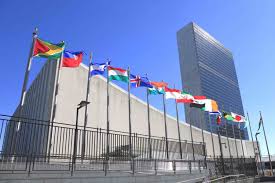 Integrate Health attended events around the United Nation's General Assembly (UNGA) last week. It is one of the biggest events of our year and provides insights and opportunities relevant to our work. This year was no exception. Here is a quick round up of highlights we are excited about coming out of the past week:
Universal Health Coverage (UHC) was a big theme this year with sessions on growing stronger health systems toward the aim of UHC. A global movement called UHC2030 helped lead discussions about promoting collaborative work across countries and looking more closely at the nations that are getting it right. Follow the conversation at #UHC #UHC2030 #UNGA2018 #HealthforAll
Along the same lines, the UHC Conference, held as part of UNGA spoke music to our ears with an emphasis on building systems over interventions. Increasing access and quality is essential to achieving SDGs and saving lives. To achieve SDGs, we need to think of health as well as business and infrastructure investments to a country. #UHC #UHCConf2018 #UNGA2018 #HealthforAll
"When women lead, we transform!" Bineta Diop, AU Special Envoy on Women, announced in a panel discussion about creating access to maternal health. These powerful words resonated as women in leadership was a theme throughout the conference.
Counting women and girls in data collection was also a resonate theme in discussions throughout the week.
Closer to home, Head of State Faure Essozimna Gnassingbe promised to increase Togo's health sector budget from nearly 8% to 12% by 2022 with the intent of the health supply to the population (Read more.)
This week, our Executive Director, Jennifer Schechter and Christophe Gbeleou, our Country Director, head to Nairobi for the Segal Family Foundation Annual Meeting. They are looking forward to seeing many of our partners there!