As the sun rises, Aworossi Makamassou Nestor, a dedicated Community Health Worker, embarks on his daily mission in Gnikpé, his home village nestled in the district of Bassar, Togo. Known affectionately as "Oukple" (the great health man), he carries two essentials: his Community Health Worker kit and his mobile phone equipped with the mobile app Tonoudayo. This app, an innovative digital tool developed by Integrate Health, allows for real-time management of consultations, efficient patient follow-ups, and the optimal handling of digital medical records. Through Tonoudayo, Nestor and his fellow Community Health Workers collect secure, reliable, and high-quality data used to improve the Integrated Primary Care Program.
A long journey
The journey to this efficient, digitized approach to healthcare was not without hurdles.
Integrate Health, long recognizing the pivotal role that Community Health Workers like Nestor play in implementing the Community-Based Health System-Strengthening Program, has invested heavily in digital tools to collect reliable data and streamline the work of Community Health Workers.
Initial experiences with Medic Mobile (now Medic) and THINKMD in various districts allowed Integrate Health staff to learn a lot about medical mobile apps and how valuable they are in the field. However, obstacles such as connectivity issues, communication difficulties, duplicated data, and other errors remained. We needed a solution adaptable to our use case.
In 2022, Integrate Health embraced an opportunity provided by Medic and used their open-source technology called the Community Health Toolkit (CHT) to create the Tonoudayo app. In addition to being less expensive and more adapted to the healthcare delivery challenges in Togo, Tonoudayo gives Integrate Health better control of data management within sites of implementation. Through this journey with mobile health applications, Integrate Health has learned that there are no perfect solutions, but Tonoudayo offers key competitive advantages including ownership, app customization, and key features such as appointment reminders.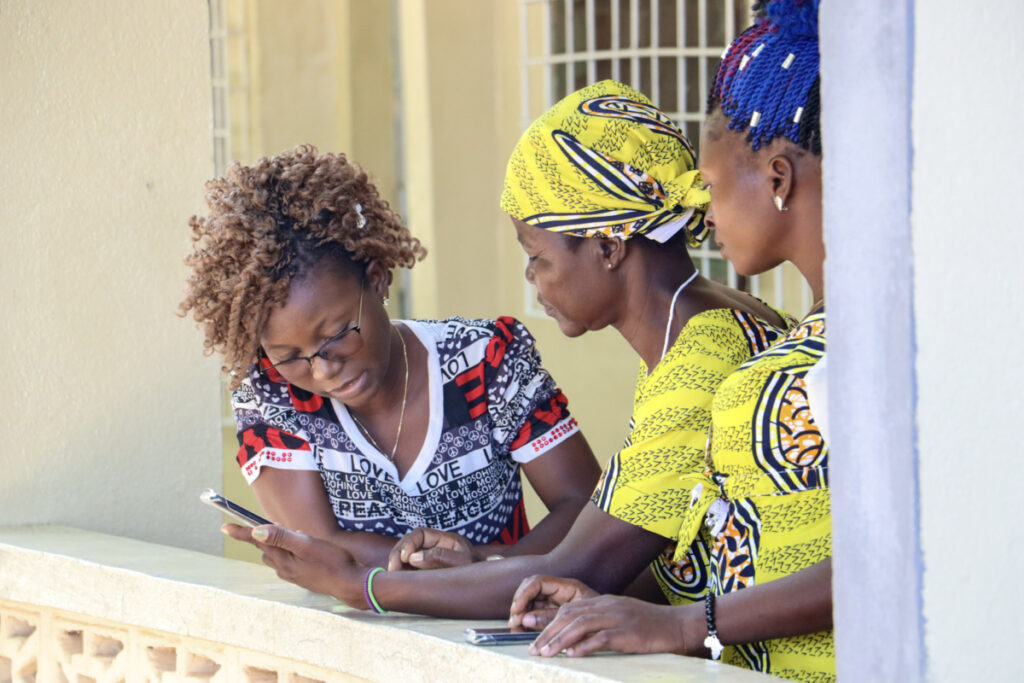 Integrate Health's eHealth team, in collaboration with the Program and the SEAQ teams, first tested Tonoudayo in Nadoba in the Kéran district. After a successful pilot, the app was rolled out to Community Health Workers across Kozah, Bassar, and Dankpen districts where various instructional trainings took place.
How is your health?
Today, Tonoudayo, which means "How is your health" in Kabyé, serves as a daily tool for Community Health Workers, who are now able to manage their consultations in real-time, follow-up with patients using the consultation history, and manage medical files in the field. Additionally, Community Health Workers can track their work and achievements, and this contributes to boosting their motivation.
Nestor, ever dedicated to his role, recognizes the value of this digital tool. He knows that through Tonoudayo, he is producing reliable, accessible, and secure health data, which is a valuable asset for Integrate Health.
"Having real-time information allows us to detect and prevent certain anomalies, and thus quickly adjust what is necessary," Nestor explains. "With Tonoudayo, we have a health memory that makes the medical picture more precise and improves diagnoses to treat children."
The story of Tonoudayo's implementation is a testament to the power of innovation, adaptation, and the dedication of Community Health Workers like Nestor. It is a leap towards a more cost-effective, data-driven, and patient-centric healthcare system in Togo.