Integrate Health is honored to announce that Afi Kpaba, Community Health Worker from Togo, was awarded the Heroines of Health 2023 award from Women in Global Health at a ceremony on July 19, 2023, on the sidelines of the Women Deliver conference in Kigali, Rwanda.
The Heroines of Health awards were established by Women in Global Health in 2017 as a powerful platform to amplify the exceptional work done by women, who are the majority of the health workforce. Women drive and deliver health, but their contributions often remain invisible and under-recognized. This year, we are recognizing the contribution of women health workers in Africa in advancing sexual and reproductive health and rights, which are key to guaranteeing the health and bodily autonomy of girls and women and achieving health for all.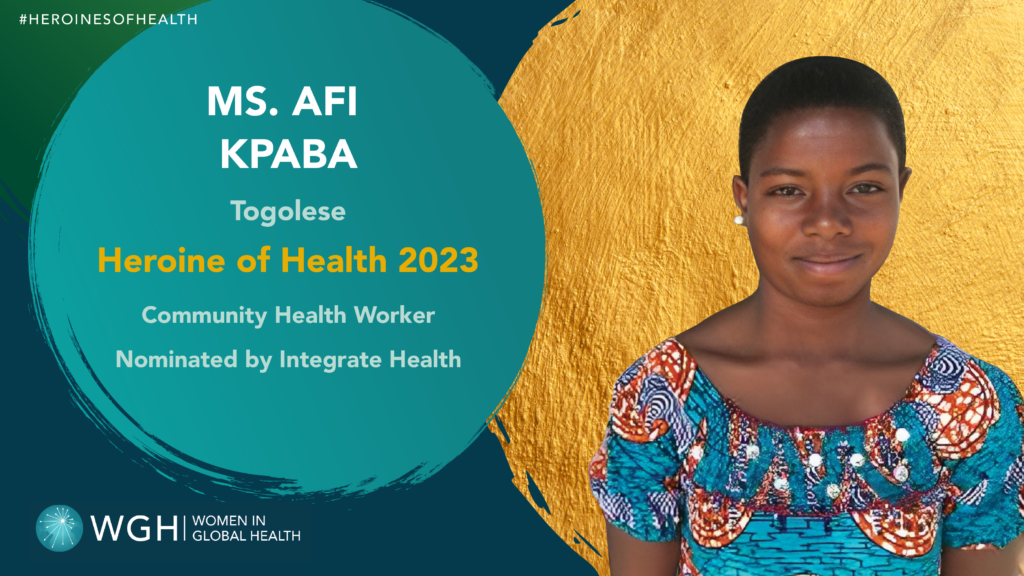 In 2015, at the age of 21, Afi started as a Community Health Worker with Integrate Health, wanting to make a difference even though others felt held back by social and gender norms.
Afi's achievements have broken barriers in the traditionally male-dominated health sector in Togo. While many local women born and raised in the Sarakawa community of Togo were excluded from the formal labor market, Afi refused to accept this limitation.
Working on the frontlines has given Afi experiences she is turning into recommendations for the future. She calls on policy makers to improve health systems by learning from best practices in preparation for future pandemics. Afi has observed during the COVID-19 pandemic that "A lot of people were scared to go to the hospital, kids were not going to school any more after the pandemic, and a lot of girls ended up getting pregnant in the communities. When the kids could not go to school, they didn't get the chance to have access to the right information and there were so many pregnancies from young girls." She believes that by prioritizing education and sensitization initiatives in schools, the rise in unwanted pregnancies and the related sexual and reproductive health and rights challenges of the last pandemic could be avoided.
Recognizing that the salary and benefits she receives from Integrate Health are not common for other Community Health Workers who work either for the government or other health actors in the community, she advocates on their behalf for fair compensation, comprehensive training, provision of adequate supplies, and regular supervision so they can be supported to deliver quality care.
Read more about Afi and the other 2023 Heroines here.
Celebrating 2022 Heroine of Health, Anita Kouvahey-Eklu
Integrate Health's Togo Deputy Country Director, Anita Kouvahey-Eklu, was a recipient of the 2022 Heroine of Health Award. Unfortunately, her visa was rejected to Germany in 2022 and was unable to receive her award in person. Anita, an expert in women's health and rights and shared her remarks about this opportunity in this piece last year. Anita was honored at this year's ceremony instead, alongside her colleague Afi.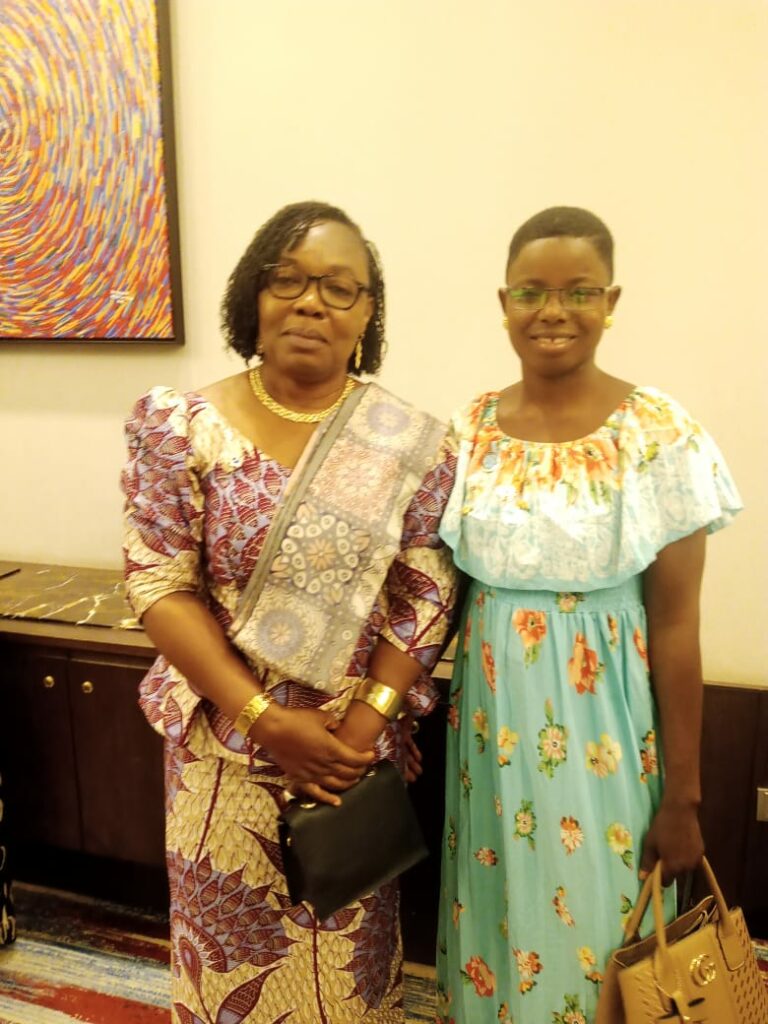 Please join us in celebrating Afi and Anita for this outstanding achievement. We are honored to be working alongside both of them providing high-quality primary healthcare to those who need it the most.
*Language adapted from Women in Global Health's press release and 2023 booklet.