From 2018 to 2021, Integrate Health, in partnership with the Ministry of Health, implemented a four-year replication of the Integrated Primary Care Program, launching services in a new district each year. Year after year, our team worked relentlessly to replicate our approach and deliver on our four-year commitment. This month marked a momentous milestone for Integrate Health: the final district of the replication plan launched successfully in the Binah district, now serving a population of over 204,000 across 25 health centers in five districts.
31 Community Health Workers supported by two supervisors, and one Clinical Mentor are bringing high-quality healthcare to thousands of people where they are, when they need it. The Community Health Workers, recruited from their own communities, deliver a package of services aimed at combatting the top causes of mortality among mothers and children under five years old.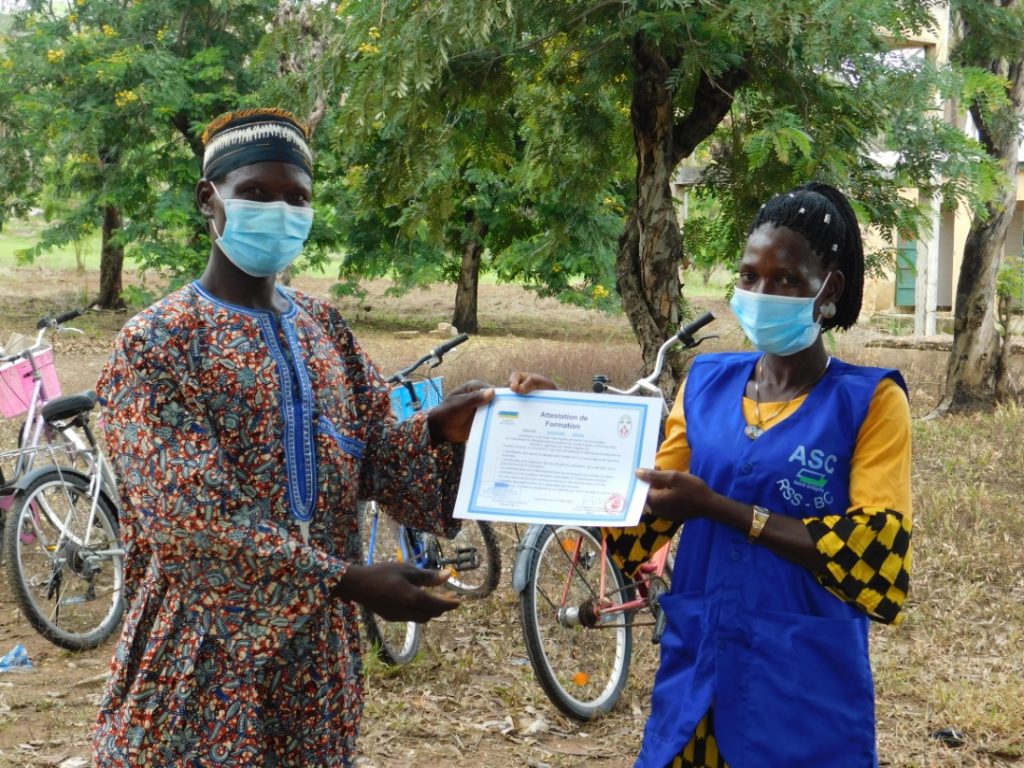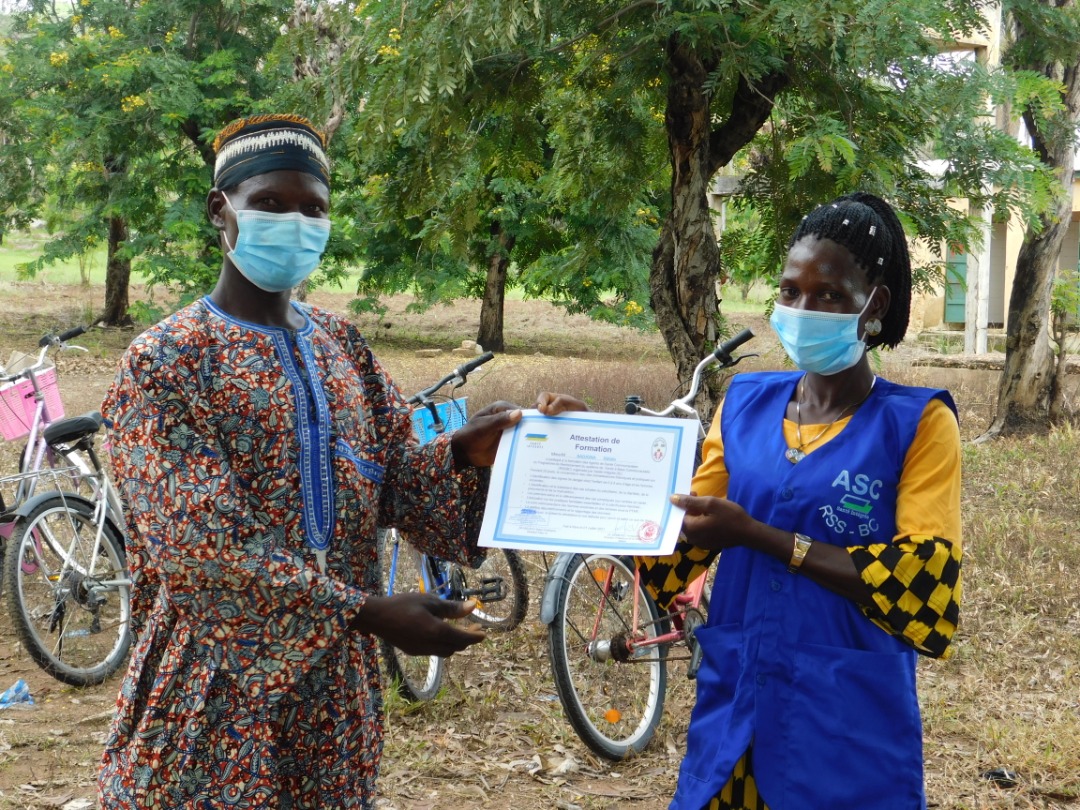 On July 5, 2021, an official ceremony was held in each of the seven communities with community members, the local mayor, government health officials, several media outlets, and Integrate Health staff in attendance. During this event, the community health workers were introduced to their communities. They received boxes that contain everything they need to provide high quality health care, including essential medicines, personal protective equipment, thermometers, and many other supplies. Each Community Health Worker was given a bicycle to use to travel from home to home.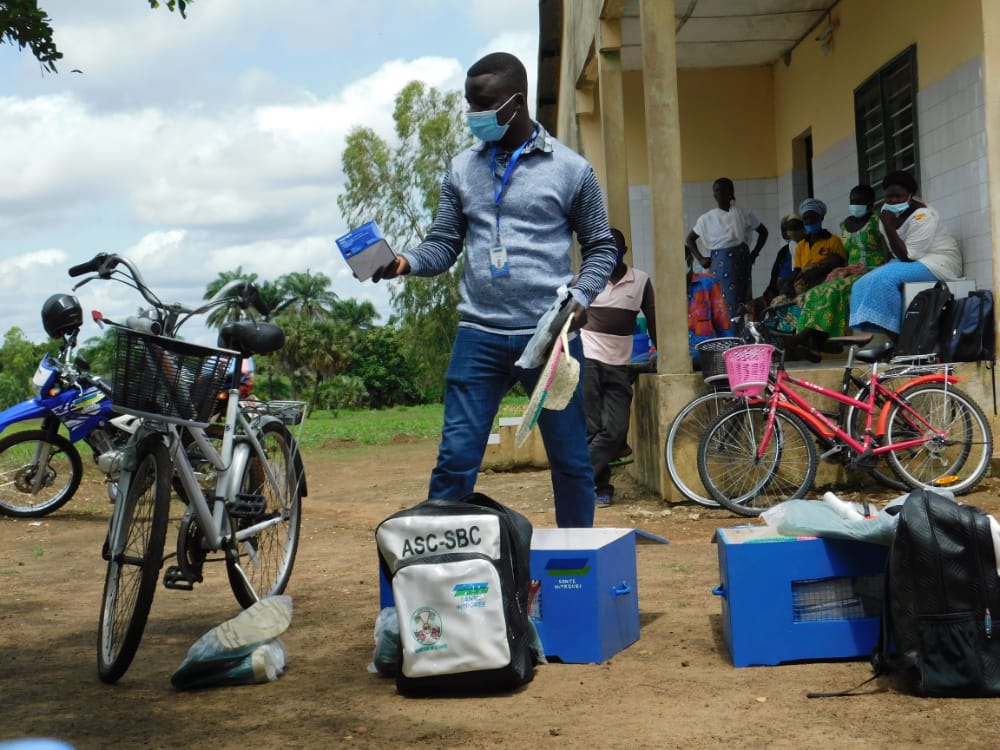 The kick-off ceremony is followed by a three-month period of intensive supervision for the new Community Health Workers. Each Community Health Worker will receive a daily visit from their supervisor, solidifying and building on the knowledge they gained in their three-week training. In this initial period, Community Health Workers are spending much of their time introducing themselves and their new role to their neighbors. They are also recording a census of all households in their assigned geographical area to get a clear idea of how many people they will be reaching with lifesaving care.
Meanwhile at seven health centers, Integrate Health team is working closely with public-sector health center staff to improve the quality of care delivery through, Clinical Mentors, who are trained in supportive supervision and adult learning techniques, Infrastructure and Supply Chain strengthening and User Fee Removal for women and children.
We invite you to join us in celebrating this incredible milestone. Five years ago, Integrate Health and the Government of Togo set out to replicate the Integrated Primary Care Program in four additional districts by 2021. Today, we have reached this goal. This exciting launch brings us another step closer to achieving health for all.