Before bringing services to a new community, Integrate Health (IH) works strategically with community members to identify and recruit Community Health Workers (CHWs), who are the cornerstone of the Integrated Primary Care Program (IPCP). Last year, IH recruited 44 CHWs in five sites in the Kéran District. The CHWs are undergoing the same process that many CHWs before them have; they are building the foundation for trust. They are taking critical steps to create long-lasting relationships that will save lives.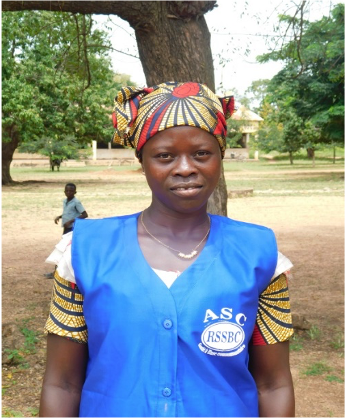 CHWs spend their first couple of months building relationships with their community members, ensuring that they are seen as trusted healthcare professionals. The community might have known a CHW before as a neighbor, a family member, a farmer, a wife, or a leader in some community activities, but never before as a trusted health professional. Yadona Viviane, a new CHW in Kéran, was selling spices in the village market before being identified as a potential CHW. Kere Hodalo Rebecca was a housewife and helped her friend teach at the village's kindergarten prior to being trained as a CHW. Although these two women were known by the community, both women needed to ensure that their first visits as CHWs were exceptionally professional. Now, they are the representatives of the IPCP, more than just the neighbors next door. Rebecca and Viviane, like all of the 44 new CHWs, went through an intensive training that taught them how to identify symptoms, treat certain childhood diseases, and guide pregnant women through a healthy pregnancy. After training, testing, and intensive supervision, they are experts in community health.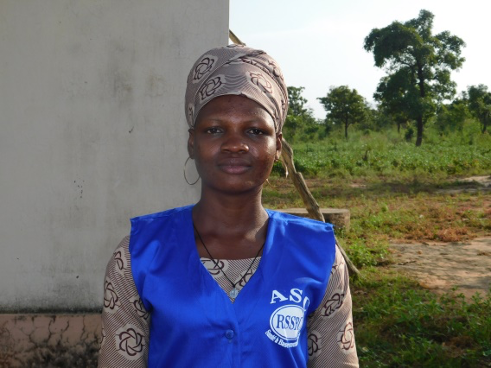 Even though CHWs are healthcare professionals, they are unique because they remain very close to their community members by constantly building stronger relationships with the households in their zone. "I cover about 89 households, and I visit eight to ten families every day," says Viviane. "I want them to trust me and know that they can call me or come to me when their children have any health issues." Rebecca, who covers 149 households and visits about ten to 12 daily, explains that on her first visit to a household, she takes time to explain the program and her role as CHW, which helps put families at ease. "Some of these families know me very well, they are my friends, but I have to stay professional and show them what this program is bringing and what I am capable of doing to help them." As Viviane and Rebecca mentioned, it is crucial that families trust their CHWs and their skills, so there is no hesitation to alert their CHWs to any health issues. This trust allows for prompt care and ultimately saves lives.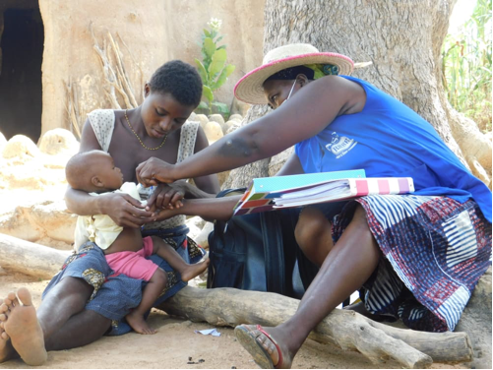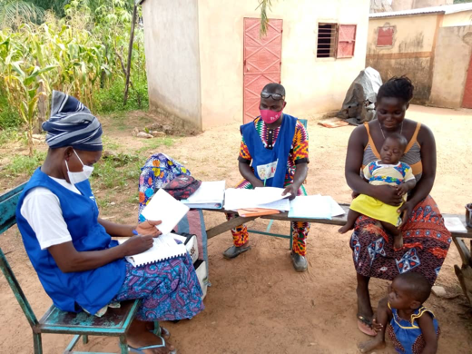 Viviane and Rebecca recognize that there are still some obstacles to community buy-in. "It is hard for some people to be open to new practices, but we are not discouraged," says Viviane. Rebecca added what encourages her: the smiles of parents whose sick children have been treated, as well as the support of the IH team, village chiefs, and other community leaders. "With the community leaders, they are always open to listen and help us when there is any problem with any community member," explains Viviane. "With my fellow CHWs, we always come together to share our different experiences from the field, and the supervisors are always present to help us overcome problems we may face in our work. I appreciate that."
The community represents the foundation of the IPCP. CHWs are the glue that holds the program together by building sustainable collaborations with communities built on trust.