On March 10th, Integrate Health hosted an Open House to highlight the successes and impact of the Integrated Primary Care Program. The event included poster presentations by Integrate Health staff, panel discussions on Digital Health and Universal Health Coverage (UHC) in Togo, and a health communication workshop with graduate students in journalism. The Open House was held at the Eda Oba Hotel in Lomé, and approximately 200 people were in attendance, including local authorities, the Director of the Division of Mother and Child Health (DSME) from the Ministry of Health, the Prefectural Director of Health (DPS), the WHO Resident Representative in Togo, and traditional leaders from various communities.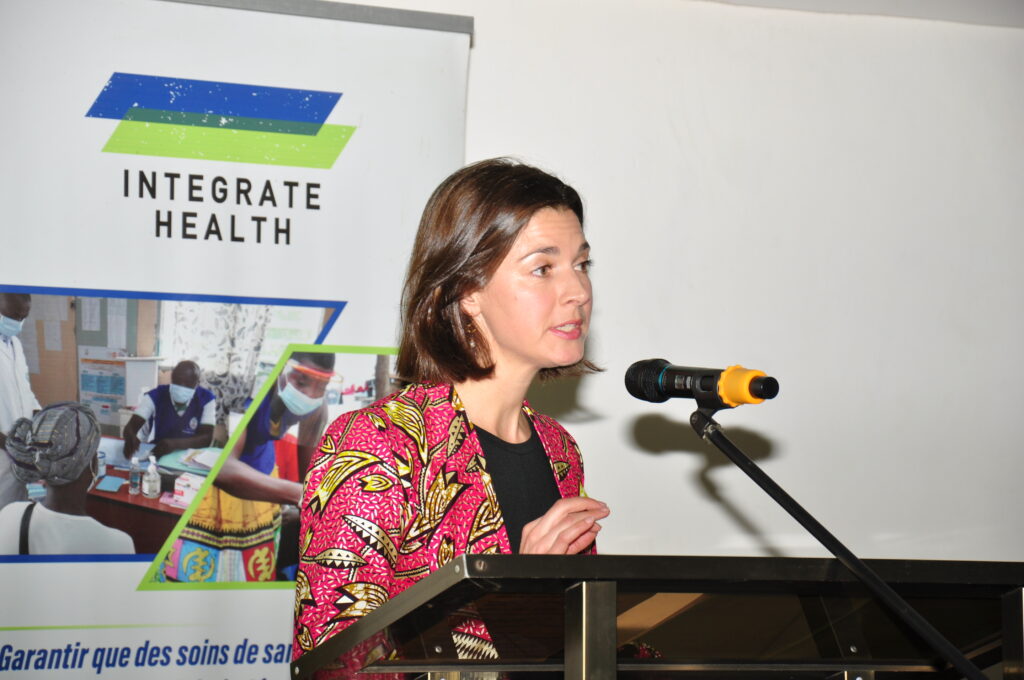 Integrate Health's impact showcased at the opening ceremony
The day started with an opening statement from Jennifer Schechter, Integrate Health's CEO and Co-founder. She welcomed guests and took the opportunity to explain how the four components of the Integrated Primary Care Program create patient-centered health systems that reach remote communities.
Following Ms. Schechter's introductory remarks, some community leaders gave accounts of how the program has impacted their communities, including how access and quality of healthcare dramatically increased in their localities. Chief Adom Assima of the Djamdè Canton in the Bassar district shared a personal story and expressed his gratitude for the program: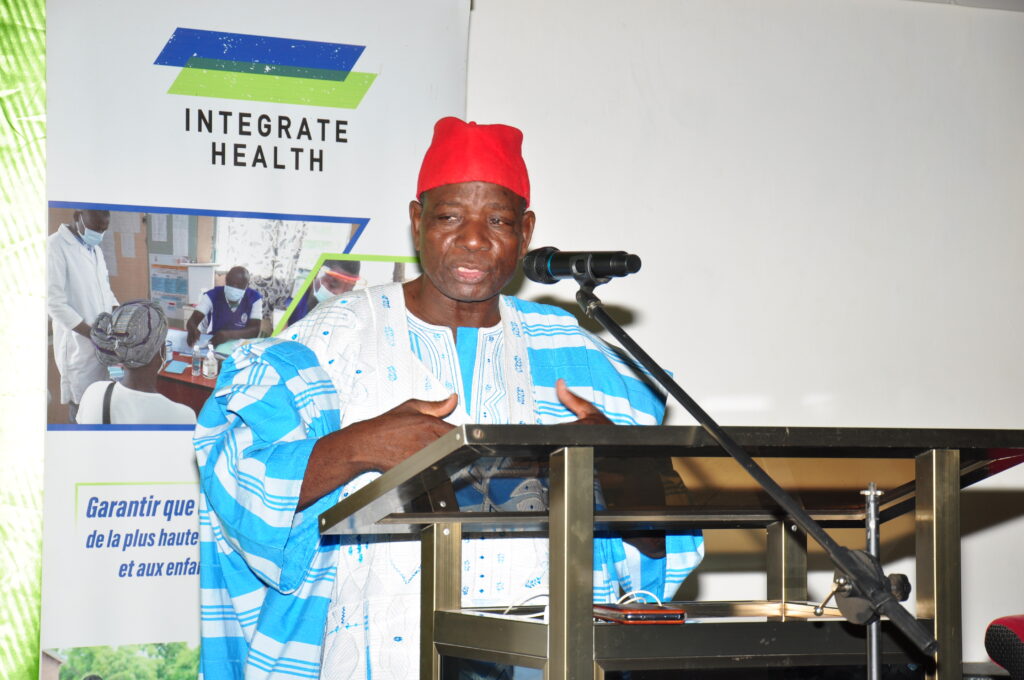 "I was a student in high school when one day my older sister became seriously ill because she had to give birth. There was no other choice but to send me on foot to Kara. So, I ran to look for an ambulance. But when I returned to my village, my older sister was dead. Today, this tragedy would not happen. We are really thankful Integrate Health."
Chief Mandjintiba Sertchi of the Bangéli Canton in the Kozah district gave a firsthand account of the impact of the program. He explained how he observed a clear reduction in maternal and infant deaths in his canton.
"Integrate Health follows pregnant women from the beginning of their pregnancy until delivery, as well as children from zero to five years old. This is what full coverage is. They recruited Community Health Workers and equipped them with bicycles. Community Health Workers go from house to house and provide care."
These testimonies were an opportunity for the public to understand how proud these two chiefs were about the improvements in their cantons as a result of the Integrated Primary Care Program: a program in which canton chiefs like Chief Sertchi and Chief Assima play a critical role in ensuring its success. Their words underscored how much the program is appreciated by local communities for its impact on the lives of women and children.
team synergies for members who will finally be working from a single location. It's about visibility and more efficient use of resources.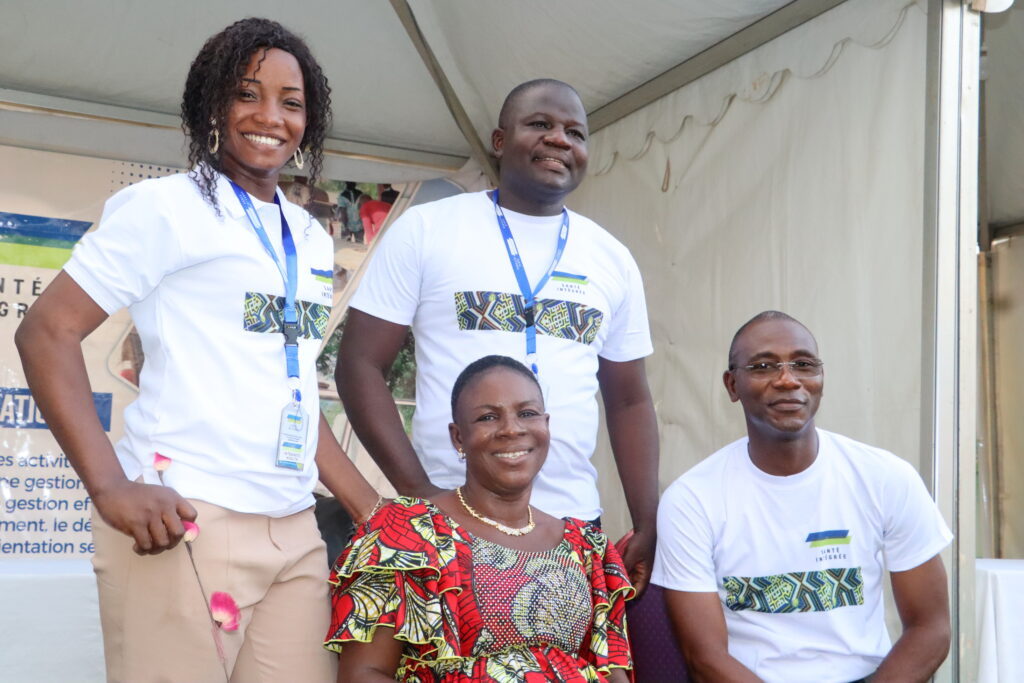 A deep dive into what Integrate Health does
Following the opening ceremony, participants were invited to walk around and pose questions to Integrate Health staff who had set up booths to present their work. Equipped with flyers, posters, and guides, staff members explained in detail the work of Integrate Health and what it means to provide quality primary healthcare to people in Togo.
Participants also had the opportunity to see a tricycle ambulance, an initiative of the rural transportation program. The ambulances are key instruments in making healthcare accessible to people living in rural areas, as they are specifically designed and equipped to transport patients safely to health centers and hospitals.
Additionally, two panels entitled "Digital Health: Practices and Perspectives" and "Achieving UHC: Gender and Community Healthcare" were held during the Open House. Both panels generated significant interest among the public, with participants not only attending but also actively engaging in the discussion.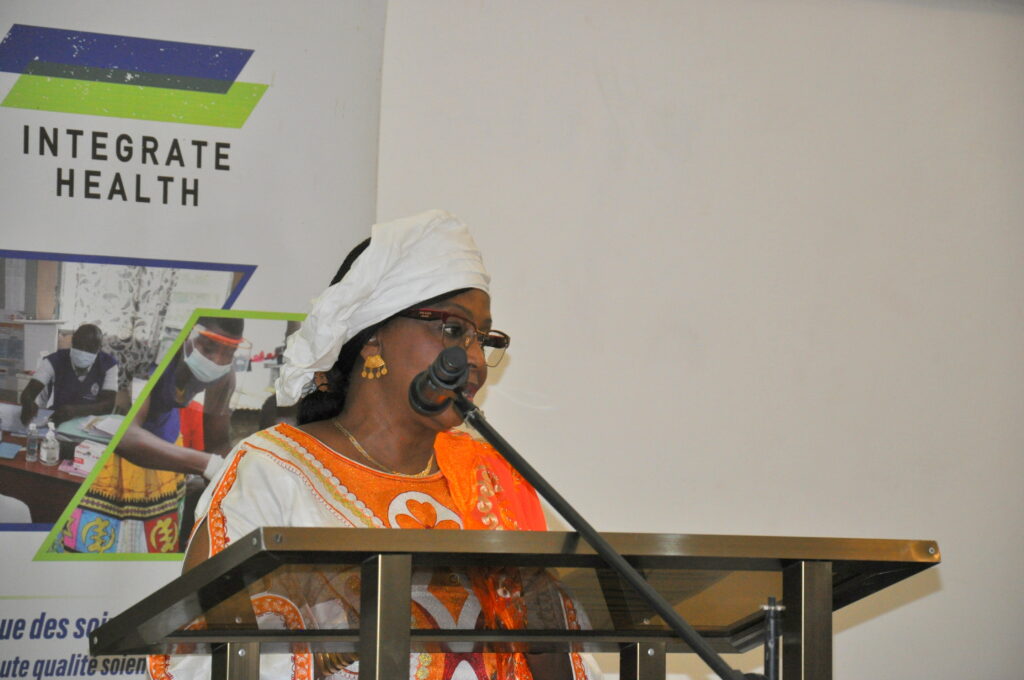 Leaving the panel on digital health, Dr. Hainga, who is responsible for health systems strengthening at WHO, said:
"Doctors and health workers should be guided through the legislation on digital health so that innovation in this area is no longer hindered by the reluctance many people have manifested so far. That being said, the harder it is to pick a mango, the better it tastes. Meaning that it is when we face resistance, that we know innovation has a future."
Finally, a workshop was organized with graduate students in journalism. The objective was to disseminate knowledge about community healthcare and UHC to ensure that these topics are better covered in the press.
Overall, the Open House generated a lot of interest and successfully met its objective to shine a light on Integrate Health's activities in Togo, effectively bridging a longstanding visibility gap. Policy makers, members of the academic community, journalists, implementing partners, and district health authorities all answered the call, demonstrating that primary healthcare, community-based care, and UHC are areas that mobilize key stakeholders in Togo. The Open House ended on a festive note with dancing to celebrate a successful day!