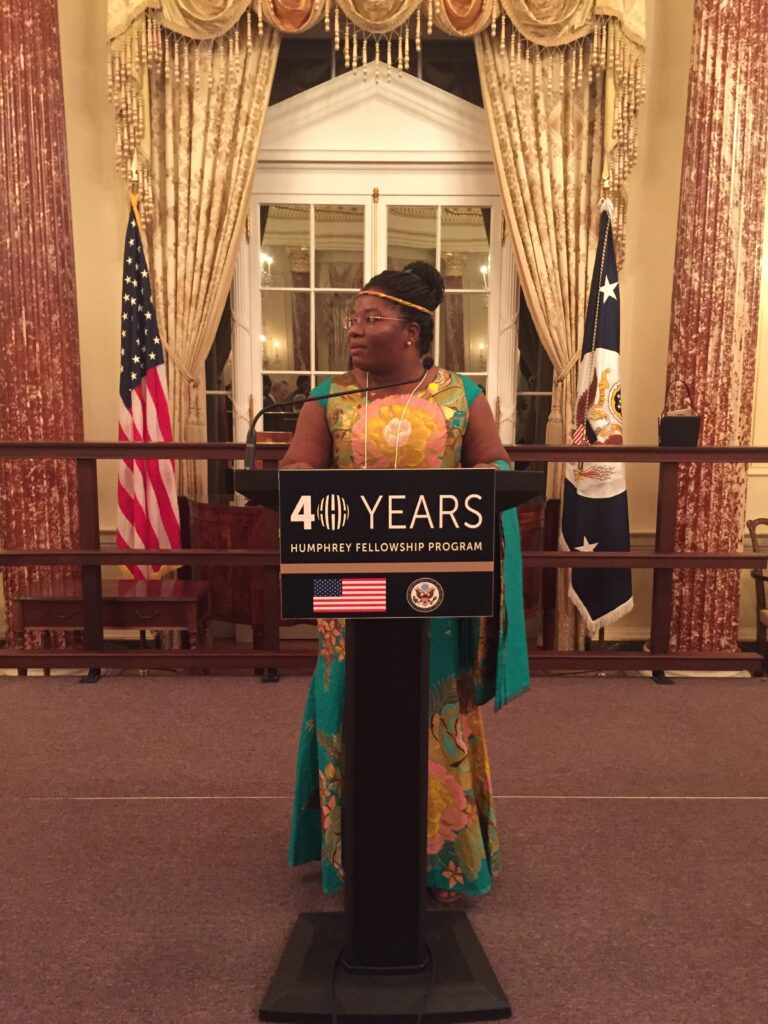 Ayawavi Attisso is a civil engineer specializing in design, construction, inspection, and supervision of public health infrastructure. She found her passion for construction in her early teenage years when she watched a movie about an architect on a neighbor's TV. Instead of simply watching the movie like the other kids her age, she kept thinking, "Well, he made the blueprints, now who's going to build it?" After years of commitment and dedication, and with the financial support of small female business owners who believed in her dreams, she pursued a Certificate of Professional Studies (BTS) in Civil Engineering. She now holds a master's degree in Civil Engineering and Infrastructure and is also an alumna of the Special Program for Urban and Regional Studies (SPURS) at the Massachusetts Institute of Technology.
Today, she is employed by Construction for Change, serving as the Project Manager for Integrate Health and Togolese Ministry of Health construction projects, including The Green Center. She is managing the construction of this bold new space from start to finish. She hopes the building will inspire architects and engineers worldwide for its environmental performances, rooted in local craftsmanship, communities, and materials.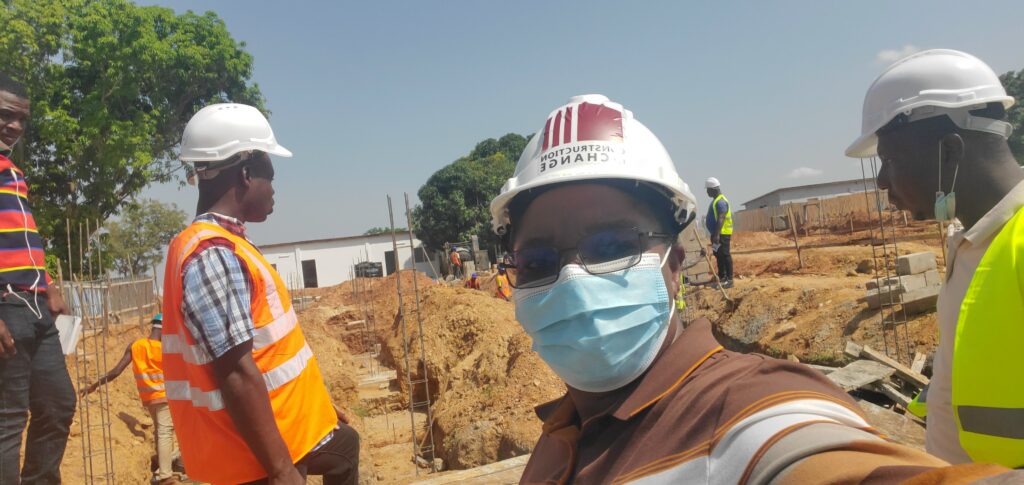 Integrate Health is building a new training and community center—a model of environmentally sustainable design that will also serve as headquarters in the city of Kara, in northern Togo. The Green Center is designed as an energy-efficient, regenerative, and community-centered campus with the goal of providing a hub for primary healthcare experts. The building will serve the Adabawéré community, who donated the land on which the center will be constructed.
Click here to learn more about The Green Center.
So, Ayawavi, you used to work with the Ministry of Health, managing the construction and rehabilitation of health centers. What made you want to work for Construction for Change, and to partner with Integrate Health, specifically?
Well, first of all, this was right in my area of expertise because many of my projects with Integrate Health focus on health center rehabilitation and construction. I think that wherever you are, this is a rewarding area to work in. You're making sure that people's health infrastructure is not just functioning, but welcoming as well so they feel safe. But I felt a bit disconnected when I worked with the Ministry of Health since my work focused on the Maritime region. Now with Integrate Health, my day-to-day is much closer to the rural communities who will use the infrastructure I build, and I can see the satisfaction on people's faces. This proximity makes a big difference.
Integrate Health is very much appreciated in the region. Whenever I visit the land where The Green Center will be built, people come to me and ask when the construction will start. They can't wait to see this project come to life.
Diving into the project that takes up most of your time these days, can you tell me more about what you find interesting in The Green Center?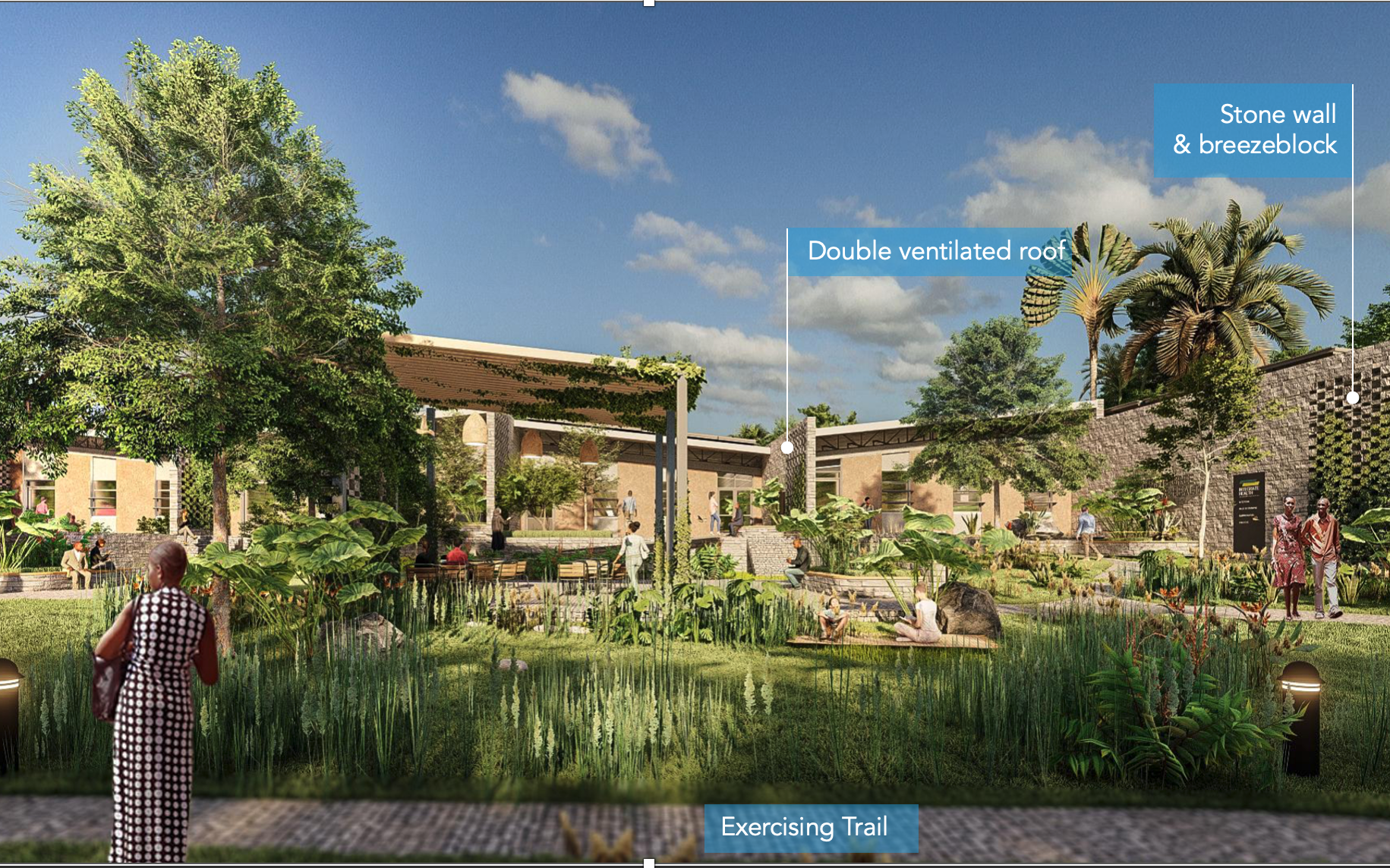 There are multiple aspects that I love about The Green Center, first and foremost, the traditional approach of the conception of the building, embracing the specificities of the Togolese and Kabye culture while innovating on many other aspects. The Green Center is a building that integrates the realities of its environment, taking inspiration from the way communities gather around baobab trees, while being easily accessible to people with disabilities. Taking into consideration local climate issues, the building will contribute to reducing carbon emissions and will protect the environment. It will rely on renewable energies as its main energy source and will be built with local materials. For instance, instead of using concrete that accumulates heat, we will use compressed rocks from the area that will naturally cool the interior down. While there are a few buildings in Togo that were built ecologically, this is the first of its kind. Certain energy-efficient and passive cooling methods have never been used before. All that using local craftsmanship and materials!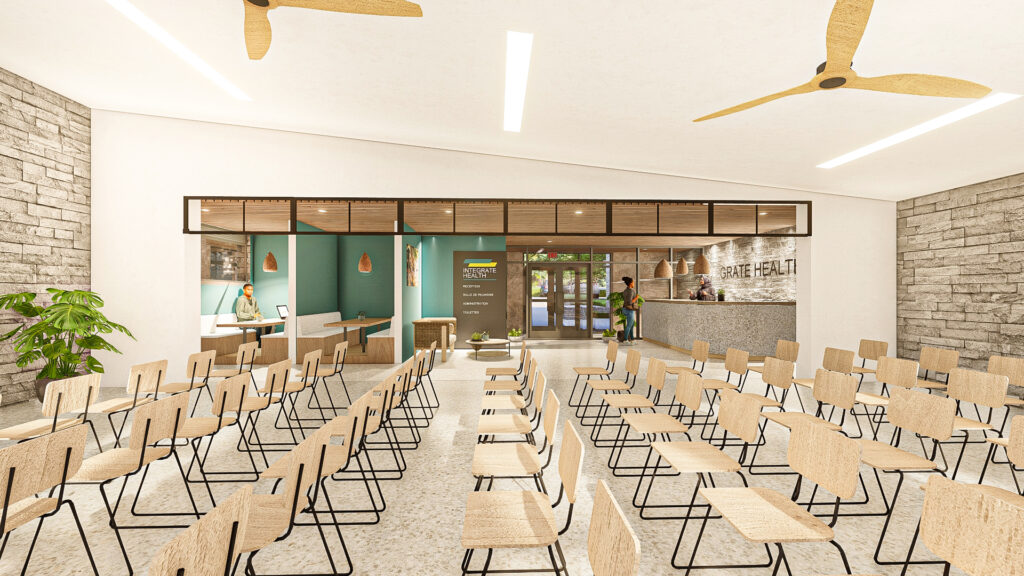 Another aspect that I really like is the community approach. The building will be open to the people of Kara who will have access to drinking water. An outdoor community space, an indoor conference room, and a flex room will be built to invite the community in and foster social cohesion. It's really about anchoring the organization where the heart of its activities lies.
Finally, I want to mention the collaborative aspect. In Togo, our working culture revolves around closed offices, which doesn't promote collaboration. With The Green Center, Integrate Health's team will all be together, but will also be working in open spaces. Daycare will be available to parents, and moms will have a space for breastfeeding. It will dramatically improve working conditions, which is essential for Integrate Health to fulfill its mission.
What does this building mean for Kara, for the region, and for Togo at large?
We are building a model, pushing the current boundaries in terms of regenerative design and construction. We are showing what's possible. As I said earlier, some of these techniques have never been used before in Togo. Hopefully, people will look at The Green Center and feel inspired, and they will want to replicate this project. I'm even hoping that this project will resonate across Europe and the United States where climate change and climate mitigation are hot topics. We're going to show how to maintain a cool interior even during heat waves. It's an argument for governments to make better choices and to better protect the environment.
Now, if I can ask one last question, if you were in a room with a potential funder of The Green Center, what would you want to say to him or her?
That it's not just another project to fund. This headquarters is really about anchoring Integrate Health within the community it works with, which is essential to achieve its mission. It will facilitate administrative tasks and foster collaboration with the Ministry of Health who will officially have a place at The Green Center, while improving team synergies for members who will finally be working from a single location. It's about visibility and more efficient use of resources.